Earn money to pay for college at a job that works with your class schedule and learn transferable career skills.
Become a Student Employee
Moreno Valley College's Student Employment program can help you earn money to pay for college and other expenses by working part time. Student employees benefit from flexible schedules that work around your classes, can build resume experience while still learning, and get a head start on marketability when you're ready to dive into a career.
Campus Employment Options
How your position is funded determines how many hours you can work, the requirements you must fulfill in order to receive pay, and for how long you can stay employed as a student.
You must work at the college listed on your admissions application for all positions. Students are limited to 16 semesters or 4 years of employment (except for CalWORKs Work Study).
The US Department of Education awards the school a certain amount of funding each year to allow students to supplement their education costs. Students eligible for Federal Work Study may be awarded up to $4,000.00 per fiscal year. You may work as many hours as your award allows, provided you maintain eligibility.
Federal Work Study does not guarantee a job on campus.
To work at MVC, Moreno Valley College must be your home college
You must complete the Free Application for Federal Student Aid (FAFSA) with MVC's school code: 041735
You must complete any remaining financial aid documents with Student Financial Services and be determined as eligible
You must be at least a half-time student during any term that you work, with 6 units (Fall and Spring) and 3 units (Winter or Summer)
You must maintain a minimum cumulative 2.0 CGPA
You must meet the Student Financial Services Satisfactory Academic Progress standard
You must have a valid Social Security card and picture ID
Earnings for District positions are paid from a department's budget and do not require the completion of the FAFSA. To be eligible to work for District funded positions, students are required to:
Enroll in at least 6 units (fall and spring) and 3 units (winter or summer)
Maintain a minimum 2.0 CGPA
Have a valid Social Security card and picture ID
Mark "Moreno Valley" as their home campus
The CalWORKs Work Study program connects eligible students to part-time jobs on and off-campus. For more information, visit the CalWORKs site or call (951) 571-6154. To be eligible for CalWORKs Study, students must:
Be enrolled in at least one unit
Provide a valid WTW contract to the MVC Workforce at the start of every semester
Maintain a minimum cumulative 2.0 CGPA
Have a valid Social Security card and picture ID
Get clearance from the CalWORKs/Workforce Preparation department to help determine eligibility
Mark "Moreno Valley" as their home campus.
More Ways to Earn and Build Your Resume
Notices and News
Affordable Care Act (ACA) Forms and Information
The Affordable Care Act (ACA) is intended to extend healthcare coverage to those who are uninsured and defines a mechanism for fees, taxes and penalties to help finance the cost associated with providing healthcare to all citizens. Effective January 1, 2014, residents of the USA must maintain Minimum Essential Coverage (MEC) or face tax penalties. Learn about how this affects your income and employment.
Resources and Forms
Find important forms and resources for student employees below. Forms are in PDF format; use
Adobe Reader
to access them.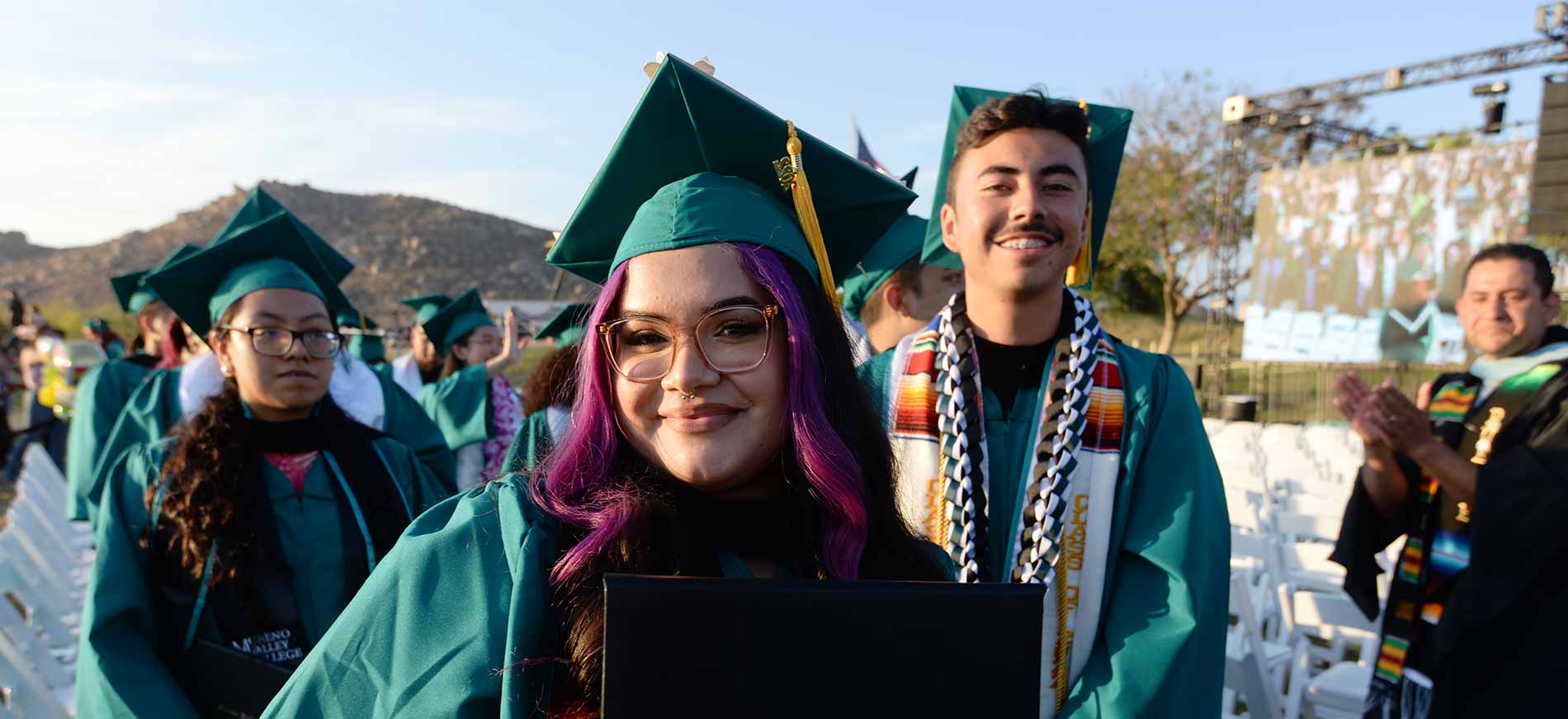 Ready to become a Mountain Lion?