Get career ready at MVC
Moreno Valley College is thrilled to be your choice to start your higher education journey. No matter what your academic or career goals are, we can assist you from your first day to your last. From career exploration to academic counseling, you receive the support, guidance and opportunity to succeed as a mountain lion.
Reach out to us
The Moreno Valley College Admissions, Outreach and Student Services teams are available to help you apply for college, discover the best program for you, and receive answers to your college questions. For in-person support, visit the MVC Welcome Center building on our Lasselle campus. For online support, you're able to meet with our teams online through ConexEd.
Visit MVC Visit our Virtual Lobbies
The MVC Promise
The MVC Promise Initiative is part of a state and nationwide effort to provide affordable education. First-time college eligible students who hold to their "promise" receive free no-fee tuition, support for textbooks, priority registration, access to educational and faculty advisors, activities and a dedicated community.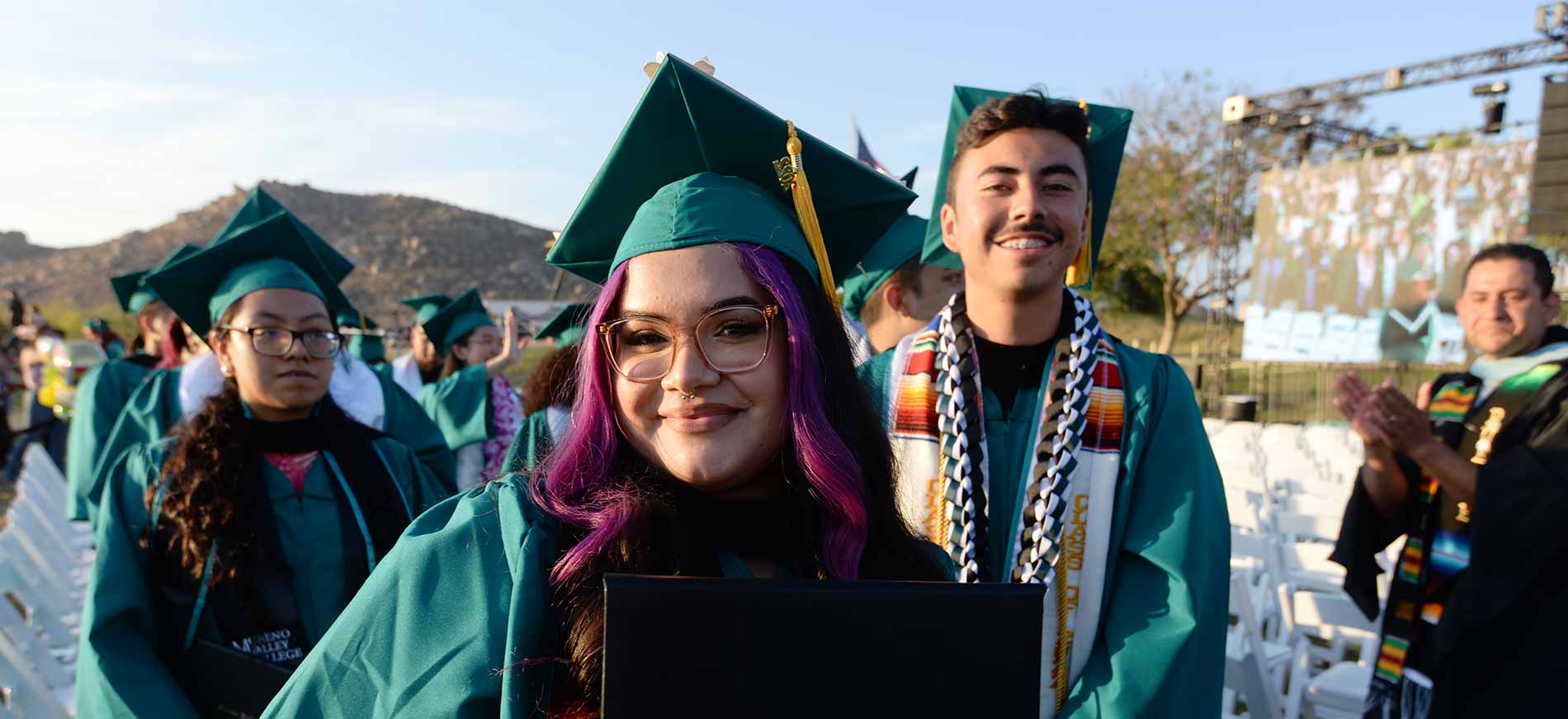 Ready to become a Mountain Lion?