Get help understanding your classes and completing your college coursework with the help of peer tutors.
Ensure Your Success
Whether you need assistance with biology, anthropology, math, physics or history, Tutorial Services has tutors prepared to help you learn, grow and succeed. Regular tutoring allows you to better understand your courses and can help provide the skills and structure to help you earn higher grades. Enrolled MVC Mountain Lions can request up to two hours per course, per week, of free peer tutoring.
Reach Out to Us
Speak to a learning center assistant during Academic Success Center (ASC) business hours by using the chat widget, calling, emailing asc@mvc.edu, or stopping by Humanities 219.
Contact us to seek help with making appointments, ask questions, and learn more about the services available to you.
What is peer-to-peer learning?
The Academic Success Center employs qualified peer tutors to help you in improving your academic performance. They can help you develop the study habits, plans and strategies to retain lecture information and complete your assignments.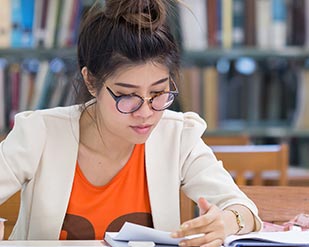 Online Tutoring with Pisces
Skip the trip to campus. MVC's Pisces system, located in
Canvas
, allows you to connect with a tutor virtually. Log into Canvas, choose the "
Online Tutoring
" option on the left-hand menu. Select Pisces, followed by the subject of your choice. One-on-one scheduling or drop-in group sessions are available.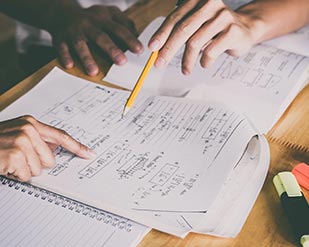 In-Person Tutoring
Make an appointment for in-person tutoring through Pisces (requires you to log into Canvas) or simply drop in for a group session in Humanities, Room 219.
If you need help making an appointment, call or text the Academic Success Center at (951) 251-5708.
I need help with...
Tutors, faculty and learning assistants are here to provide a supportive learning environment to any student seeking academic support.
Mathematics
The ASC offers drop-in and appointment based tutoring for all Moreno Valley students seeking support with math and non-math courses such as business, chemistry, economics, and physics. Math faculty and peer tutors are available to work one-to-one or in small groups with students needing support in person and online in Pisces.
Writing, Reading and English
Talking about writing is the first step to growing as a writer. Faculty and peer writing consultants are available to support students at all stages of the writing process for any class and any writing assignment. Get help brainstorming, drafting, editing and proofreading. Stop by the ASC for in-person appointments or use Pisces to attend video appointments, workshops, or to request written feedback.
A specific course or academic discipline
Individual and group tutoring appointments are available on a first-come, first-served basis depending on the availability of a tutor. Subject areas vary by term and tutor availability but may include chemistry, history, psychology, physics, biology, anatomy and physiology, sociology, business administration, computer information systems, accounting, Spanish, and other subjects.
Tutoring that works for you
No matter how you're taking classes or how you prefer to learn, tutors can help you online and in-person.
One-on-one
By Appointment
Connect with your peer tutor in-person or online to tackle the topics you covered in class that week and any information you're having trouble with. One-on-one sessions are best for covering in-depth topics or working on anything you need to practice or review.
Group study
Drop-In Help
Peer-facilitated study groups are informal study sessions that focus on what to learn and how to learn it. Your peer study leader will guide you and your fellow students through the course material. Group sessions are best to cover recent lecture topics or to prep for exams.
24/7 Tutoring
Anytime, Anywhere
For more help that works with your schedule, NetTutor® offers comprehensive online tutoring for all college courses. Enrolled MVC students may seek help with homework and studying for most subjects... all day, every day of the year.
More about your tutoring options
Answers to common questions about free tutoring at MVC.
Enrolled MVC students can benefit from two hours, per subject, per week, of FREE group and one-on-one tutoring in most academic subjects.
Students are allowed two 50 minute sessions per enrolled subject per week.
Appointments are available on a first come, first serve basis (on the hour) with a maximum of two hours per week, depending on availability of tutor or subject.
Appointments can also be made in-person at the Academic Success Center located in the Humanities Building, room 219.
Students participating in the EOPS, ACES and Guardian Scholars program receive additional 50-minute sessions per week.
Accounting 1A, 1B, 55 & 63

Anatomy 10, 2A & 2B
Art 1, 2, 4 & 7

Anthropology 1, 2, 4 & 7

Astronomy 1A

Biology 1, 11, 30 & 34

Business 10, 18A, 20, 30 & 51
Chemistry 1A, 1B, 2A, 2B, 12A & 12B

Most Computer Information Systems classes

Communication 1, 2, 3 & 9

Early Childhood Education 20, 28, 33, 42 & 54

Economics 7 & 8

Most English Courses
Geography 1

History 1, 4, 5, 6 & 7

Health Science 1

Humanities 10

Math 52, 35, 53, 36, 37, 10, 11, 12, 1A, 1B, 1C, 2 & 3
Medical Assisting 1A, 1B, 54, 58, 59 & 60

Microbiology 1

Music 3, 4, 5, 6, 19, 26 & 32

Physics 10, 11, 2A, 2B & 4A

Philosophy 10 & 11
Political Science 1

Psychology 1, 8, 9, 33 & 35

Sociology 1, 2, 12 & 20

Spanish 1, 2 & 3

And many more!
Yes! We have trained writing consultants and a reading paraprofessional available to help with writing assignments in any class, as well as tutors for English and Reading courses.
Yes! Select special programs offer free peer tutoring as part of their support services. That includes:
Umoja program

EOPS program

FYE program
Learning Resources from the MVC Library
The MVC Library can help you complete your assignments by offering access to books, journals, online databases and numerous research materials. As long as you know your student email, you can check out materials and utilize information databases wherever you happen to be.
Become a Tutor
Working for the Academic Success Center is a great way to earn while you learn! MVC peer tutors hold one-on-one and group study sessions in a variety of subjects to assist students in understanding the material in their classes.
Contact Us
Have questions about the tutoring options available to us? Get in contact with the Academic Success Center today.
Email Us
Location

Humanities, Room 219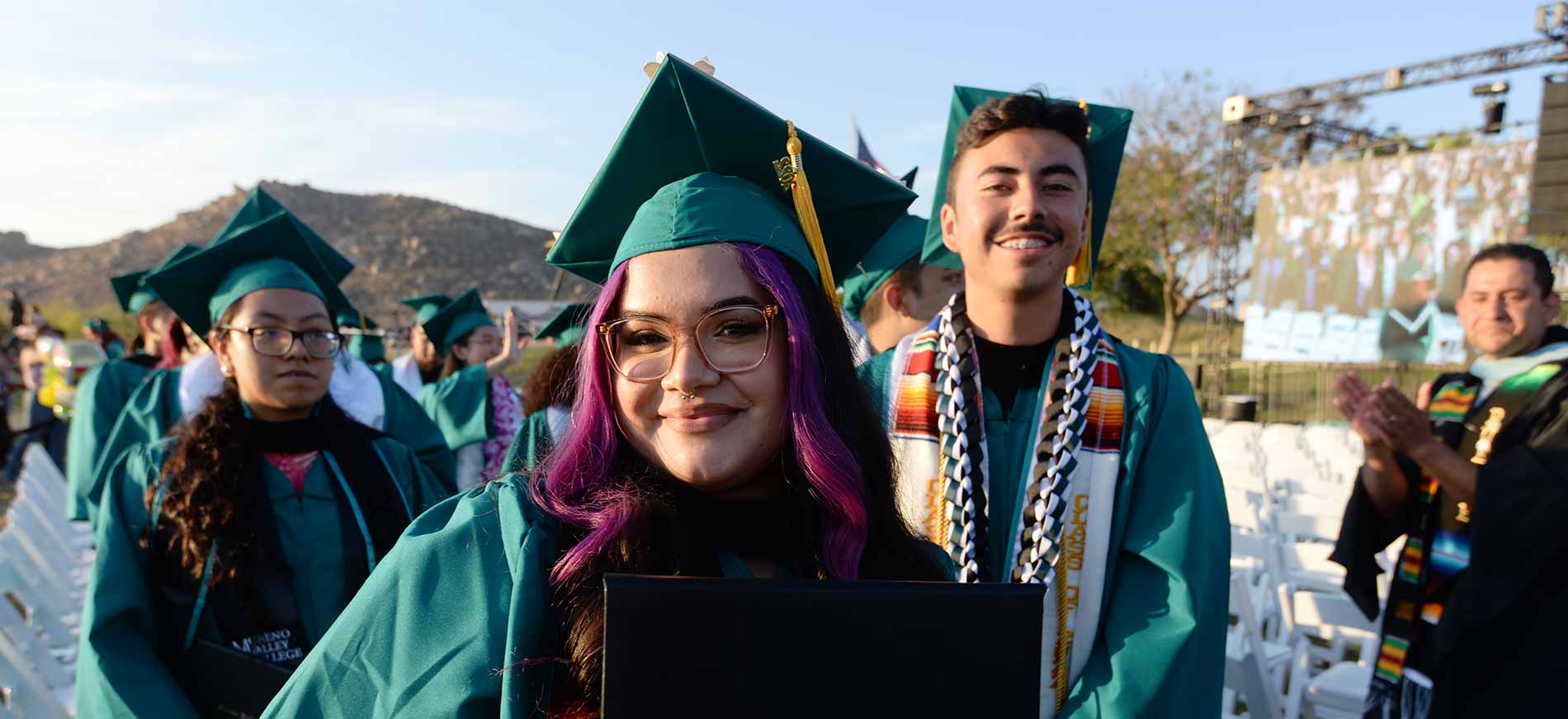 Ready to become a Mountain Lion?