Student access to nutritious food options is essential. MVC and the surrounding community prioritize the need for food security and provide support resources by offering students access to nutritional food options.
MVC Food Bank
The Moreno Valley College Food Bank and Clothing Closet are here to help alleviate challenging times by gathering donations in response to our students needs. Students must be currently enrolled, have Moreno Valley as their home college, and fill out an application to access this campus resources.
Students must fill out an application to be eligible for MVC Food Bank assistance.
CalFresh
CalFresh, known federally as the Supplemental Nutrition Assistance Program (SNAP), provides monthly food benefits to individuals and families with low-income and provides economic benefits to communities. CalFresh benefits can help buy nutritious foods for a better diet.
CalFresh is the largest food program in California and provides an essential hunger safety net. CalFresh is federally mandated and in California, is state-supervised and county-operated.
How do I buy food with CalFresh?

CalFresh benefits are accessed by using an Electronic Benefit Transfer (EBT) card.
Am I eligible?

To apply for CalFresh, you must submit several documents of proof, including a copy of your ID, proof of any income, proof of immigration status (for non-citizens) and/or proof of student status (for college students).
WIC
WIC is a federally-funded health and nutrition program for women, infants, and children. WIC helps families by providing checks for buying healthy supplemental foods from WIC-authorized vendors, nutrition education, and help finding healthcare and other community services. Participants must meet income guidelines and be pregnant women, new mothers, infants or children under age five.
Regional Assistance
Along with MVC, the City of Moreno Valley and the surrounding community also make access to basic needs a priority. The following information represents the local resources that students can access to assist with meeting their basic needs.
CALFRESH PROGRAM
CalFresh is for people with low-income who meet federal income eligibility rules and want to add to their budget to put healthy and nutritious food on the table.
CITY WIDE FOOD BANK
21866 Brill Rd. Moreno Valley, CA 92553
Phone: 951-807-3362
Thursday, 9 am to 12 pm
Arrive before noon to check in/register. Bring picture ID, proof of residence (utility bill with name and address). Exceptions will be made for Homeless individuals.
TIFFANY'S HOUSE OF HOPE
14405 Unity Ct. Moreno Valley, CA 92553
Phone: 951-777-4673
Monday - Friday, 9 am - 5 pm and Saturday, 10 am - 12 pm
SALVATION ARMY
14068 Graham St. Moreno Valley, CA 92551
Phone: 951-653-9131
Monday and Tuesday, 8:30 am - 12:30 pm
Bring IDs for all family members, income verification, renter agreement, current rent receipt, and social security cards
SEVENTH DAY ADVENTIST CHURCH
12649 Indian Ave. Moreno Valley, CA 92553
Phone: 951-242-6694
Friday, 9 - 10:30 am
GOD'S HELPING HAND
13958 Southeast Highway 215. Moreno Valley, CA 92553
Phone: 951-653-2529
Thursday, 10 am - 12 pm
CATHOLIC CHARITIES OF SAN BERNARDINO & RIVERSIDE - INLAND VALLEY
23623 Sunnymead Blvd., Ste. E. Moreno Valley, CA 92553
Phone: 951-924-9964
Monday to Thursday, 8:30 am to 4:30 pm
MORENO VALLEY CONGREGATIONAL CHURCH FOOD BANK
24215 Fir Ave. Moreno Valley, CA 92553
Phone: 951-924-7474
Monday, 1 pm - 3 pm (food)
Food bags on the 4th Thursday of the month From 1 pm - 4 pm.
MORENO VALLEY UNITED METHODIST
24215 Fir Ave. Moreno Valley, CA 92553
Phone: 951-924-7474
Monday to Thursday, 9 am - 1 pm and 4th Sunday of the month, 2 pm - 3 pm
Food bags on the 4th Thursday of the month From 1 pm - 4 pm.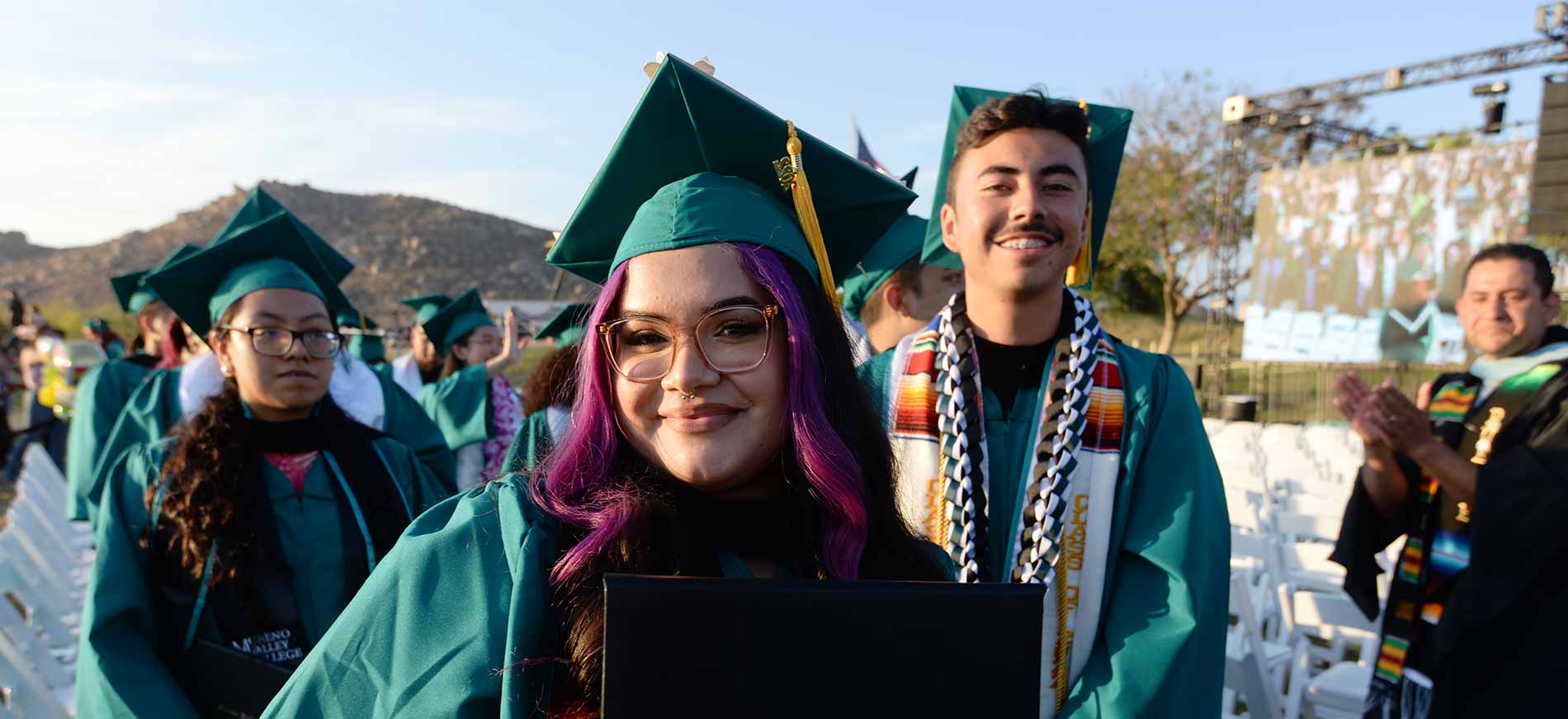 Ready to become a Mountain Lion?