Money matters. A stable financial situation better allows students to fulfill their basic needs, reach educational goals and experience academic success.
Financial Aid, Grants and Scholarships
Student Financial Services
The Student Financial Services (SFS) office is here to assist you with your financial needs. From financial aid application help and information about financial literacy, to offering resources to better help you pay for college, SFS is dedicated to providing current and accurate information and services to all students applying for financial aid.
Contact Student Financial Services
Financial Aid with FAFSA
Financial Aid is designed to be used as a supplemental income for your educational expenses. It may not cover your total expenses, but it can typically assist with covering tuition, the cost of books and even supplies and housing. Financial aid requires completion of the online Free Application for Federal Student Aid (FAFSA) on a yearly basis.
This code should be used to file the FAFSA application for Moreno Valley College: 041735.
Financial Aid for Dreamers
The California Dream Act allows undocumented and documented students who meet certain provisions of the AB 540 law to apply for and receive private scholarships funneled through public universities, state-administered financial aid, university grants, and community college fee waivers.
Scholarships
Scholarships are financial aid awards designed to help you pay for your education. Scholarships can be a one-time award or renewable and may require that certain academic or demographic qualifications be met. Moreno Valley College has opportunities to apply for scholarships through the RCCD Foundation, through MVC-sponsored programs and competitions, as well as outside scholarship resources.
Emergency Financial Aid and Student Grant
Are you experiencing financial hardship due to COVID-19? If so, you are eligible to apply for FREE money through the CARES and HEERF II grant funds while the application is open. Eligibility requirements vary and funds are limited.
Financial Education
CashCourse Online Money Guide
CashCourse teaches teach financial skills that make sense in the real world. Provided to MVC students free of charge, CashCourse is your guide to making informed financial choices. Register for a free account to find your assignments and other financial tools and start taking charge of your money.
Credit.org Personal Finance Education
Credit.org offers online free personal finance classes open to the public without any need to register. Explore customized budgeting and debt solutions that really work by expanding your personal finance education!
Employment and Internships
Student Employment
The Student Employment Program helps students earn money to pay for their educational expenses by working part time (up to 20 hours per week) on a flexible schedule while learning transferable job skills.
Career Help at MVC
The Career & Transfer Center offers career services that provide encouragement and guidance to students in their various stages of the life long career development process. Career services offers a framework for individuals to define and achieve educational and occupational goals, and prepare students for the diverse and changing economy.
Employment Placement from MVC
Employment Placement services help students get ready for careers and connect with local employers. From training and workshops to job fairs and actual assistance finding open positions at partner employers, Employment Placement helps students find financial stability and build their resume through work experience.
Youth Community Corps
Helping today's youth prepare for tomorrow's success is a pivotal part of the Workforce Development Center's mission. The Workforce Development Center offers specialized services to young people between the ages of 16 and 24 through our Youth Opportunity Centers (YOCs) of Riverside County.
Contact RivCo Workforce Development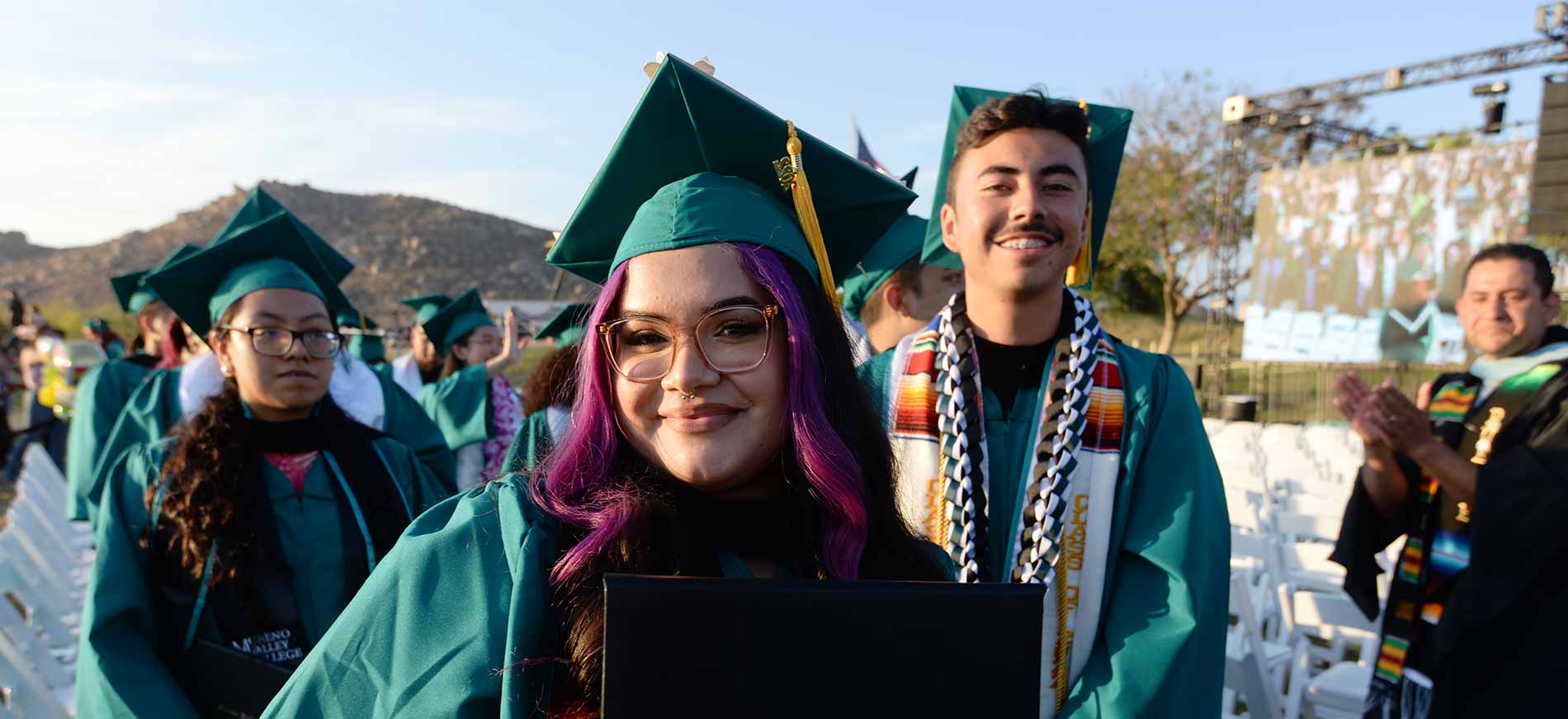 Ready to become a Mountain Lion?