Returning VA Benefits User
If transferring from another institution where VA benefits were used, you will need to complete the college application process as well as transfer your VA benefits. If you are a returning student who took a break of at a semester or more, you will need to repeat the college application process but won't need to transfer your VA benefits.
Apply for Admission (if applicable)
Verify your placement in math and English
Complete your new student orientation in

MyPortal
Activate your

RCCD student email account
Your student email will receive important notices from Veterans Services, such as copies of your certification (22-1999), information about registration dates, as well as upcoming events, faculty correspondence, and more.
Submit a Request for Change of Program/Place of Training
If you're attending MVC after using your benefits at another institution, you'll need to transfer them using the correct form. Submit your request online through the VA website or send a completed form to the Veterans Services office.
Submit College & Military transcript(s)
Submit your transcripts to the Veterans Services office.
Transcripts must be official, sealed and less than 90 days old. Transcripts can be submitted by mail, hand carry or by email/electronically.
You can request military transcripts online for all branches through a centralized website.
Request Join Services Transcripts Learn how to submit transcripts
Meet with a VA Counselor and complete a Student Educational Plan
Make an appointment to meet with your Veterans Services counselor online or in-person
Only courses listed on the your Student Educational Plan will be payable by the VA.
To change or update your Program of Study, see the Veterans Services office.
Remedial online courses are not payable by the VA.
Register for Classes
Register for Classes using EduNav.
Priority registration is granted to Veteran students for four years from date separation as noted on their DD214. Bring in a copy of your DD214 to the Veterans office for approval.
Students will be notified via their RCCD student email account of times and dates for priority registration.
Refer to your VA Student Educational Plan to register for required courses.
Submit a Veteran's Statement of Responsibility Form
A

Statement of Responsibility form

must be submitted every semester after you enroll in classes to request your benefits and to avoid being dropped for nonpayment. You may scan and email, fax or walk in your form to our office.
If you are taking classes at Norco College and/or Riverside City College, you must also submit a Veterans Statement of Responsibility at their Veterans Office to request your benefits. Use the correct form for each college.
You will receive email confirmation to your RCCD email once you certification has been submitted to the VA.
Verify Your Enrollment Monthly
Students receiving Chapter 30, 33, 1606 and 1607 benefits must verify their enrollment monthly by Web Automated Verification of Enrollment (WAVE).
Post-9/11 GI Bill® students who receive Monthly Housing Allowance (MHA) and/or kicker payments are also required to verify their enrollment to continue receiving their payments.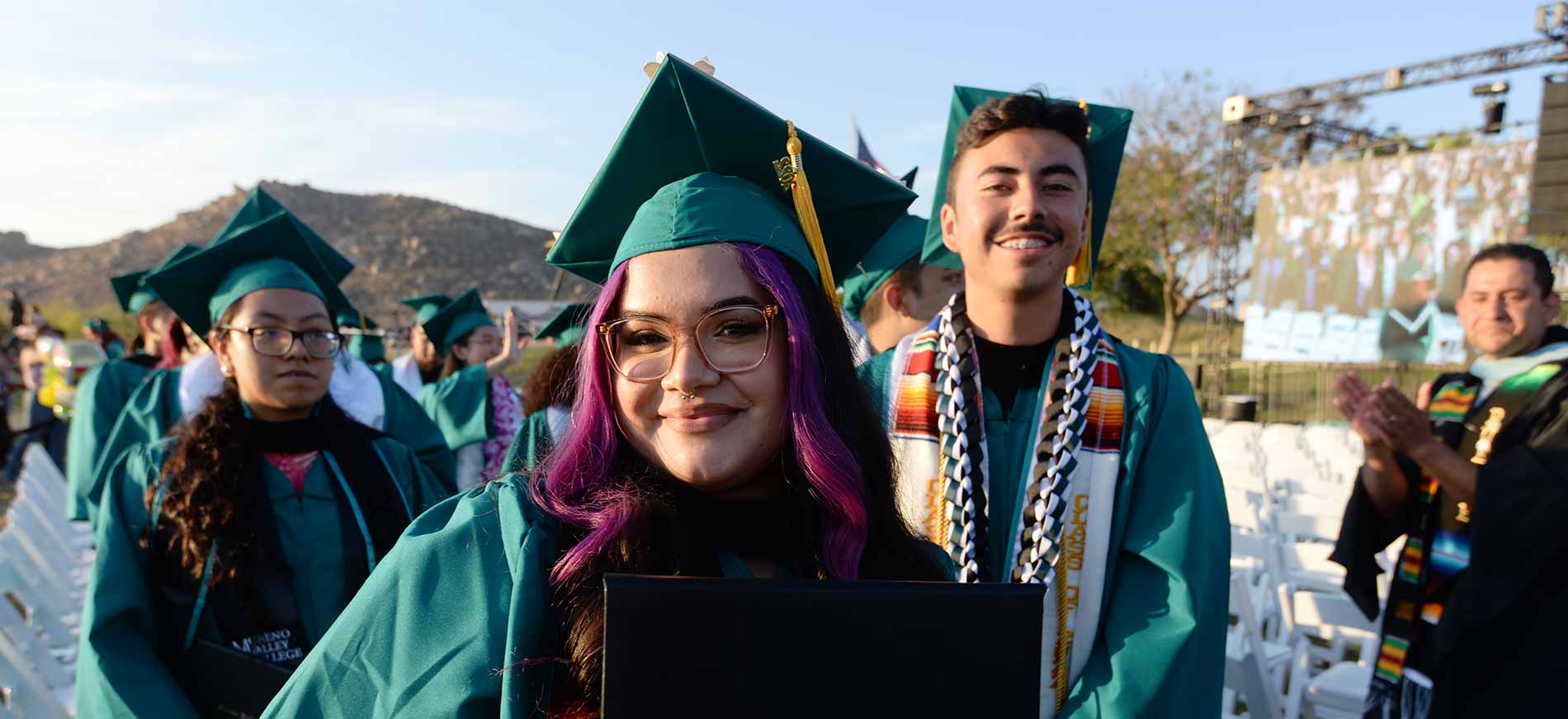 Ready to become a Mountain Lion?