Attend MVC as a Veteran Student
Moreno Valley College is an affordable high education option with an award-winning Veterans Resource Center here to help you achieve your goals. Veteran and active military students, as well as their dependents, have the option to apply VA benefits to their educational costs. To be successful, make sure to:
Attend your classes and begin making progress toward your academic goals! - Meet each semester with an academic counselor to be sure that you are enrolling and successfully completing the VA approved courses that are required to complete your educational goal
Keep copies of all forms for your records
Keep your RCCD email activated and always check it for important information and updates
Steps
Step 1. Apply for Veterans Educational Benefits
Prior to completing your college application, apply online for VA Educational Benefits. The GI-Bill application process takes approximately 3 to 6 weeks at the VA Regional Office. Once complete, you will receive two copies of a Certificate of Eligibility by mail. Bring one copy to Veterans Services and keep one for your records.
For Veterans: Use form

22-1990

to request Chapter 33, 30, 1606 or REAP 1607, VRAP
For Dependents/Spouse: Use form

22-5490

for Chapter 35
If you have previously used your benefits at a different institution, you will need to submit a Request for Change of Program or Place of Training form.
About the GI Bill® and Veterans Benefits
Step 2. Apply for Admissions and Financial Aid
Application Process
The MVC application is quick and easy. You will receive emails with registration information and instructions within two to three business days. Plus, complete your financial aid application (FAFSA) with MVC's school code, 041735, even if you don't think you qualify. If you need assistance, visit Student Financial Services for financial aid information and workshops.
Apply to MVC Apply for the FAFSA
Priority Registration Eligibility
Veterans may be eligible for priority registration for future terms. Simply bring in a copy of your DD214 to the Veterans Services office to check if you are eligible. You'll be notified through your RCCD student email account. Veteran dependents are not eligible for priority registration.
Step 3. Activate Your Student Email and Take Your Orientation
Your RCCD Student email is your lifeline to college and Veterans Services. Check it regularly for important notices from your Veterans Services office, including certification confirmation, as well as registration dates, upcoming events, faculty correspondence, and much more.
All new students must also complete an online orientation before being allowed to register for classes. Log into MyPortal to start your online orientation.
Step 4. Submit College and Military Transcripts
Ensure Your Student Educational Plan is Accurate
For an accurate Student Educational Plan (SEP), submit all transcripts from the military and, if applicable, other colleges and universities. Your enrollment in courses according to your SEP will assist in certifying your enrollment and maintaining your benefits. If it is determined at a later time that you received payment for courses previously taken, you will be in an overpayment and further funding may be terminated. You may submit transcripts by mail, hand carry, or online. If submitting by mail or hand carrying, transcript(s) must be official, sealed, and less than 90 days from print date.
Verify your transcripts have been received by visiting WebAdvisor.
Learn how to submit transcripts
Verify Prerequisites/Co-requisites
The student is responsible for knowing and meeting course prerequisites and co-requisites. These requirements are stated in course descriptions within the Class Schedule and College Catalog. If you met any prerequisites at another accredited college or university, make a Counseling Services appointment to validate your prerequisite(s).
Step 5. VA Counseling Appointment
Set up an appointment with your Veterans Services counselor by emailing veterans@mvc.edu to complete your VA Student Educational Plan (SEP). Remember: the VA will not fund any classes not included on your SEP.
Step 6. Register for Classes
Register for classes via EduNav on your registration date. After you have received your benefits, you must communicate any changes in your enrollment to Veterans Services. If you missed your priority registration date, you will need to register for classes on your regular assigned date.
Step 7. Submit a Veteran's Statement of Responsibility Form
Once enrolled in classes, complete and return a Statement of Responsibility form every semester. After MVC has submitted your certification, you will receive a confirmation email to your RCCD Student Email address and it may take up to 4-6 weeks to receive your benefits from the VA. If you do not receive your benefits within this time, contact the VA office online by visiting e-Benefits.com or by phone at 1 (877) 823-2378.
Step 8. Pay Fees
If you have not received your GI Bill® benefits, see Veterans Services as MVC offers a payment deferral for students eligible for VA benefits. The VA does not cover optional fees for Chapter 33/33TR benefit users. Regularly check MyPortal for outstanding fees.
Step 9. Verify Your Enrollment Monthly
Students receiving chapter 30, 33, 1606, 1607, and VRAP benefits must verify their enrollment monthly by Web Automated Verification of Enrollment (WAVE).
Post-9/11 GI Bill® students who receive Monthly Housing Allowance (MHA) and/or kicker payments are also required to verify their enrollment to continue receiving their payments.
Resources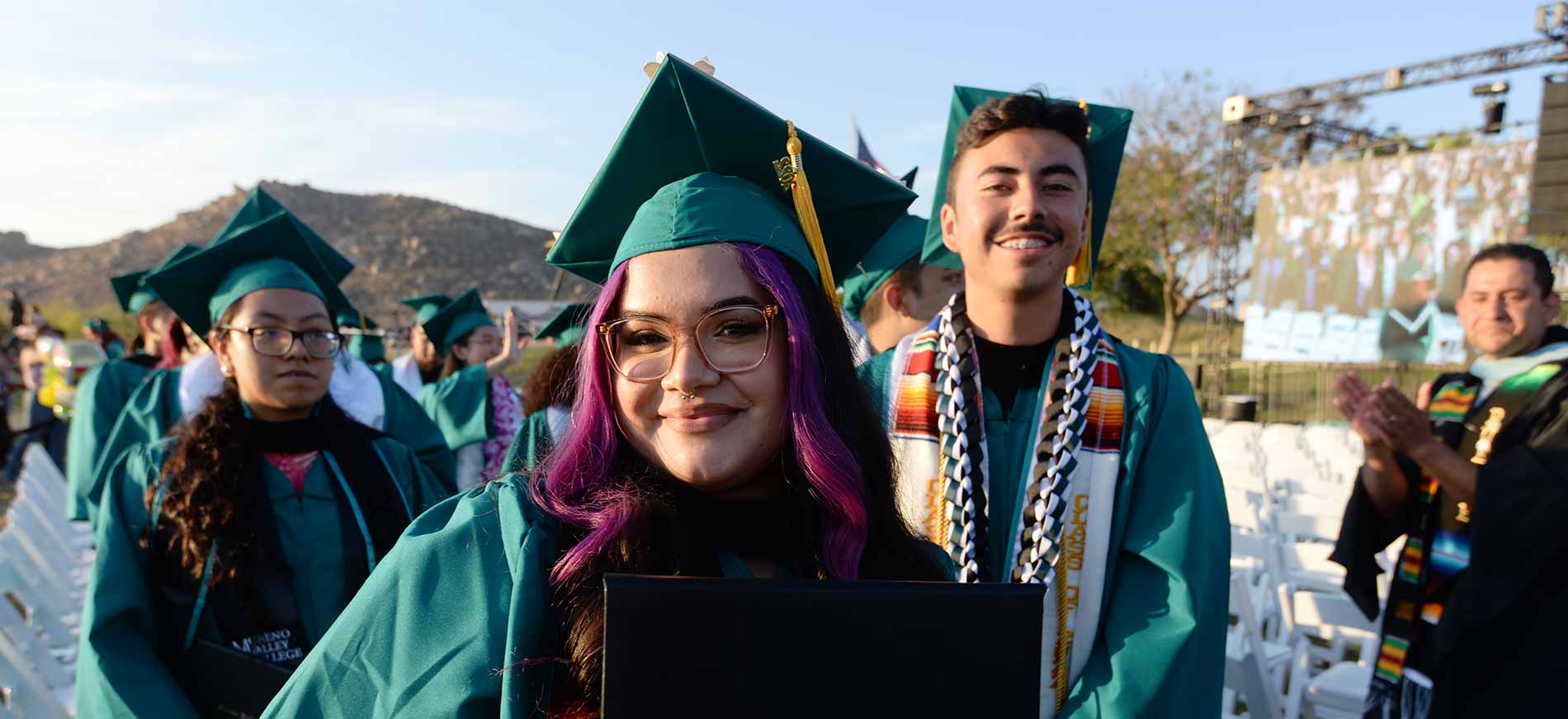 Ready to become a Mountain Lion?