Educational Talent Search
Fostering Talent and Opportunity for Young Learners
The Educational Talent Search (ETS) program identifies and assists individuals from disadvantaged backgrounds who have the potential to succeed in higher education. The goal of Talent Search is to increase the number of youth from disadvantaged backgrounds who complete high school and enroll in and complete their postsecondary education.
ETS publicizes the availability of financial aid and assists participants with the postsecondary application process. ETS also encourages persons who have not completed education programs at the secondary or postsecondary level to enter or reenter and complete postsecondary education.
ETS services 500 students and, in 2021, received a five-year $1.376 million award.
Services
Academic, financial, career, or personal counseling including advice on entry or re-entry to secondary or postsecondary programs
Career exploration and aptitude assessment
Connections and referrals to tutorial services
Information on postsecondary education
Field experiences to colleges/universities
Information on student financial aid, scholarships, and financial literacy
Assistance in completing college admissions and financial aid applications
Assistance in preparing for college entrance exams
Mentoring programs
Family workshops
Student development programs
Summer programs
How to Apply
Reach your potential and succeed in higher education! Students interested in being considered for ETS must complete the application with the parent/guardian permission forms. Income verification must be submitted with the application. Acceptable forms of income verification include:
A recent signed copy of your parent/guardian's 1040 tax forms or tax transcript
A copy of your 1040 tax form or tax transcripts if you are independent.
A copy of a Benefits Awards letter from any government aid programs, such as Cash Aid, Social Security, etc.
A copy of the Free/Reduced Lunch Benefits with household size and income information.
An Income Affidavit.
Educational Talent Search program application (pdf)
Program Highlights
150 students – Bioengineering Day, University of California, Riverside
50 students – Loyola Marymount and California Science Center
100 students – Chapman University and University of California, Irvine, Applied Innovation Center and University of California, Irvine School of Law
Partnered with UC Riverside's Early Academic Outreach Program to host a two week summer experience at UC Riverside for rising ninth graders – 35 Educational Talent Search Students
Collaborated with Moreno Valley College, Moreno Valley Unified School District, the College Board, Valley View High School, Riverside County Office of Education, the City of Moreno Valley, Harvey Mudd Homework Hotline, Society of Hispanic Professional Engineers, and University of California Admissions Representatives to host UC College Information Night that served 400 families to learn more about the UC System and strategies to prepare for university attendance.
Target Population
Middle school students from Badger Springs, Landmark, Mountain View, and Palm Middle Schools (Moreno Valley Unified School District)
High schools students from Vista del Lago and Valley View High Schools (Moreno Valley Unified School District)
Income-qualifying, potentially first-generation backgrounds with demonstrated academic/need for program services
Foster youth, disconnected youth, homeless/McKinney Vinto youth, English language learners
United States citizen or legal residency
Location

Student Activities Center, Room 105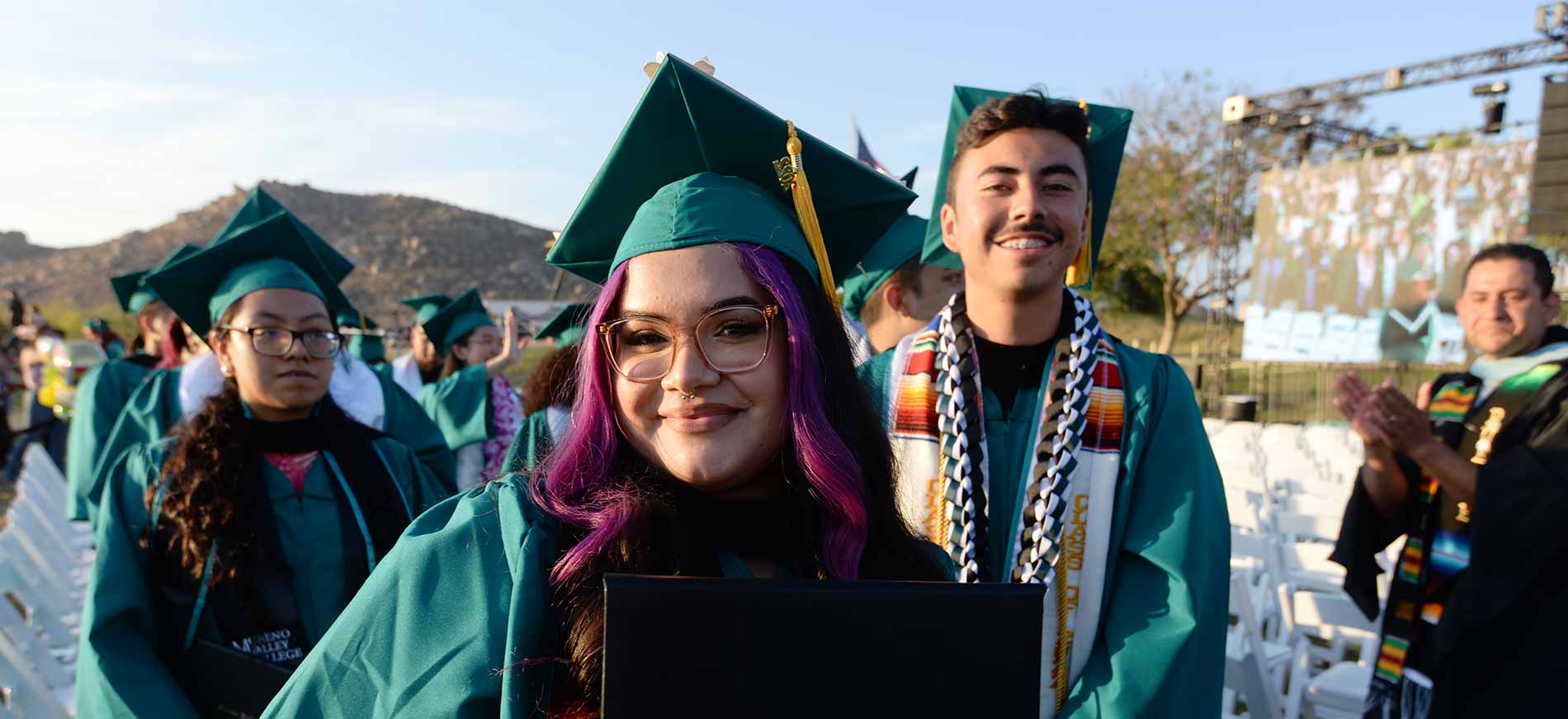 Ready to become a Mountain Lion?