Learn how to use the Library
Use Your Library Account
Every Moreno Valley College student and employee has a library account. Your library account is connected to your student or employee email; as long as you're signed in, you're good to go. Use your OneSearch library account to search for materials, reserve and check out items, and requests renewals.
Library Remote Access
Are you off campus and in need of MVC Library resources? We have you covered. Our databases are repositories of articles, videos, electronic books and more... and you can log in and access electronic information from off-campus, any day of the week at any time. Remote access is limited to currently registered students, faculty and staff.
Choose a database that has the information you need to access from our A-Z List of Databases.
To verify that you are a current student or employee, you will need to enter your full RCCD student or employee email address. You need to enter this information once per session.
Email examples: jane.doe@student.rccd.edu or professor.smith@mvc.edu
If you are having issues authenticating, verify you are entering your correct RCCD email address. If the problem persists, please contact the library.
Only currently enrolled Moreno Valley College students, faculty and staff have off-campus access to the MVC Library's electronic resources. If you are an employee or student at Norco College or Riverside City College, please go to the electronic resources for that college.
Library Instruction Program
The MVC library offers several options for learning how to use the library's resources effectively and efficiently as well as evaluate sources.
Library Workshops

Several drop-in workshops are offered throughout the semester. Check the workshop schedule and drop-in on one today!

LIB 1: Introduction to Information Literacy

The library offers a 1-unit, CSU/UC transferable course.
Presents the fundamentals of the effective use of libraries to find, evaluate, interpret, and organize information from a variety of formats, both online and in print, to answer research questions and develop new ones. Through the use of information retrieval systems students will develop an understanding of and practices for the legal access to and ethical use of information.

Self-Paced Information Literacy Tutorials

The library has self-paced information literacy tutorials that you can do at your own pace, on your own time. These subject specific tutorials are great tools to use during a particular point-of-need in the research process!

Self-Enrolled Library Canvas Shell

Add the library to your Canvas Dashboard by self-enrolling in the library's Canvas shell.

Research Guides

The library offers several research guides on specific topics that group resources together to make it easier for students to locate. There are also several instructional videos available to demonstrate how to search some of the library's databases.
The library has Lenovo Yoga laptops for 2 hour, in-library use and 42 desktop PCs available. Students, faculty and staff of RCCD have first priority for their use.
To use a computer in the library you must have a valid college ID number. If you are not a current student, you must have a valid CA picture ID such as a Driver's License, Military ID, Passport, or state issued picture ID to check out a computer for college-related activities, such as registration, financial aid, etc.
Read the Internet Use Policy Borrowing Technology
Library computers have the following software available:
Operating System and Web: Windows 10, Microsoft Edge, Mozilla Firefox, Google Chrome, and Respondus Lock Down Browser
Microsoft Office: Access, Excel, OneNote, PowerPoint, Publisher, Word
Adobe Creative Cloud

Adobe Acrobat Pro
Adobe Audition
Adobe After Effects
Bridge
Dreamweaver
Edge Animate
Illustrator
InCopy
InDesign
Adobe Lightroom
Media Encoder
Photoshop
Prelude
Premiere Pro

Accessibility Software: FS Reader, Jaws, Zoom Text
WiFi is available in the library. Students and guests are allowed to use different networks. To learn how to get connected to wireless internet, visit the WiFi page.
For questions/problems regarding wireless access please contact the Help Desk at (951) 222-8388 or by emailing helpdesk@rccd.edu
The Library has four letter-sized scanners that can be checked out at the circulation desk for use in the library on any of the library computers. Scanners cannot be used on personal computers/devices and are for in-library use only.
The Library has pay-per-print printing and copying available. Costs are per page.
Single-sided black and white prints and copies are 10 cents per page.
Double sided black and white prints and copies are 15 cents per page.
Single-sided color prints and copies are 50 cents per page.
Double-sided color prints and copies are 80 cents per page.
Print Wirelessly with Paw Prints
Moreno Valley College's Paw Prints system offers wireless cloud printing through wēpa. Print machines are available in the Library (LIB), Academic Success Center (HM 219), and at the Ben Clark campus. You may choose to print your assignments from a computer lab device, by email, by web, from your phone, by USB, or directly from Canvas.
Printing isn't free, so you'll be billed for the documents you do print. You can deposit print money in advance, via PayPal, or use a credit/debit card (a service fee may apply). If depositing print money via iOS, Mac, or Android, more payment options like Venmo and Apple Pay are available.
How to Print On Campus Print Software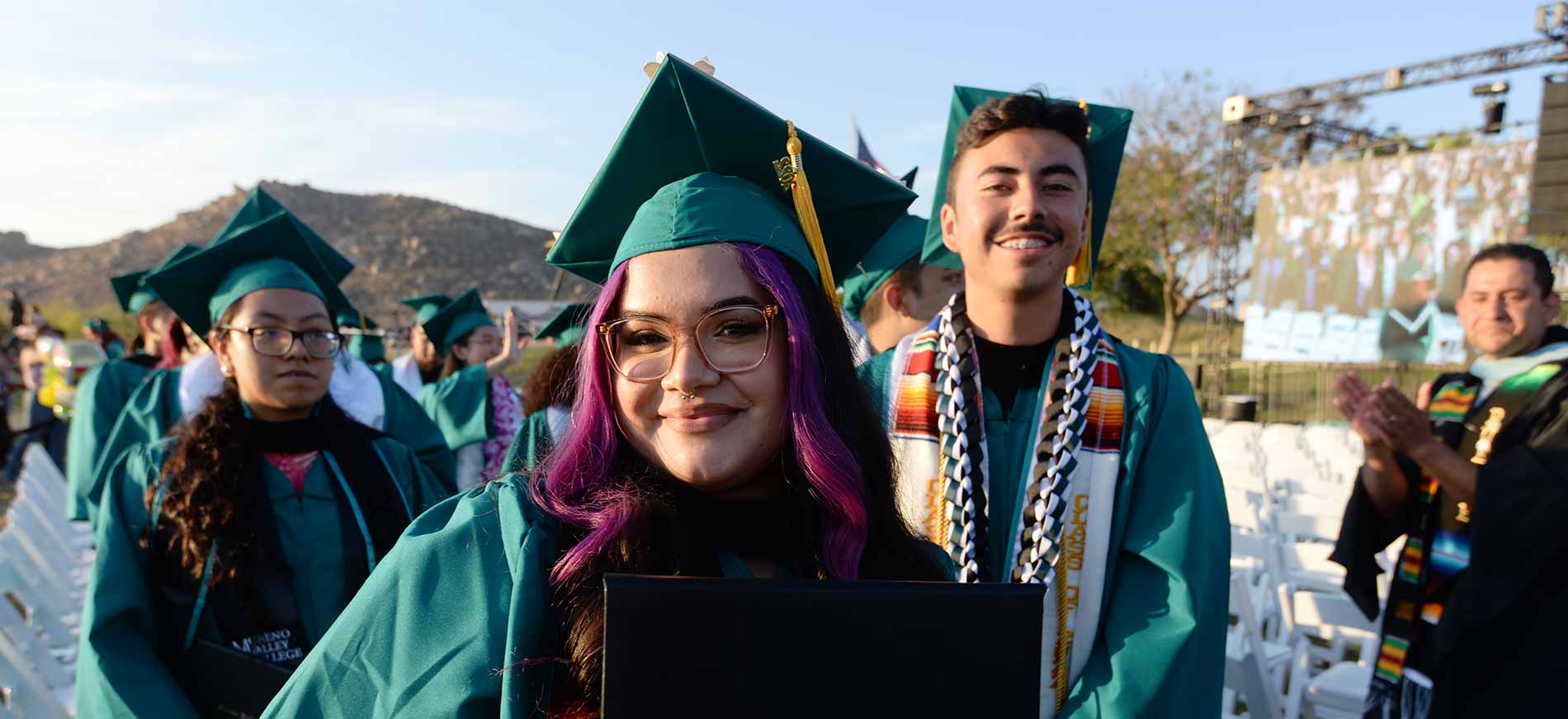 Ready to become a Mountain Lion?