Registration Tips for STEM Students
Plan your college journey
If you are planning to transfer to a four-year university and are pursuing a STEM major, you may find the following registration tips useful so you can finish on time and with all the courses you need to graduate and transfer.
Need help with your courses?
Tips for STEM Students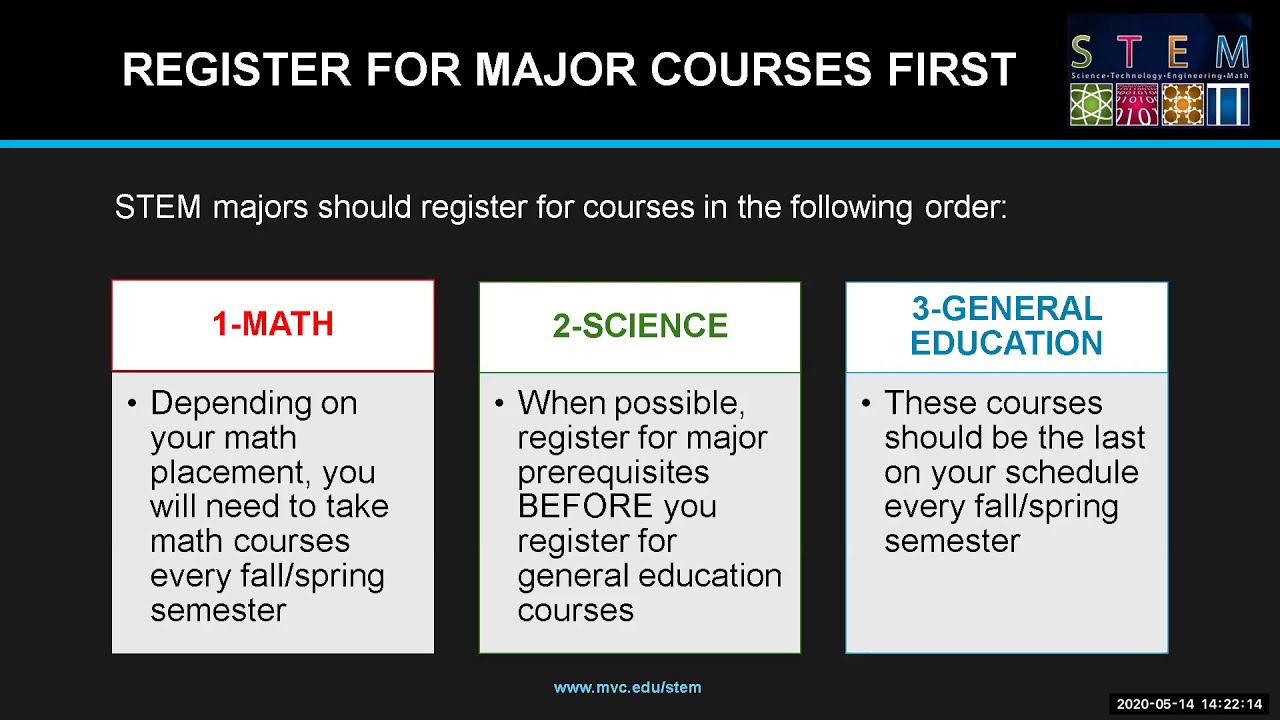 Pick the right courses, at the right time
Students that pursue STEM majors have bright futures ahead of them. However, most STEM majors have extra pre-requisite and transfer coursework to complete. As you plan, understanding how long your program of study will take to finish and prioritizing enrollment in courses related to your major will help keep you on track.
STEM majors should register for courses in the following order:
Math: Depending on your math placement, you may need to take math courses every fall/spring semester
Science: When possible, register for major prerequisites before you register for general education courses
General Education: These courses should be the last you register for every term (summer/fall/winter/spring)
Some STEM courses:
Are not offered every term
Are historically difficult
Can have several prerequisites
Universities like UC Riverside's College of Natural and Agricultural Sciences (CNAS) do not accept IGETC and require very specific general education courses. Prior to submitting your transfer application, you'll want to review the requirements of the major and school you plan to enter.
Due to the amount of major prerequisites you need to complete BEFORE you transfer, please note that it takes most STEM students three years to transfer.
STEM students are highly recommended to take as many major prerequisites as possible at Moreno Valley College to increase their chances of being accepted to the university of their choice.
How Counselors Help
Develop and tailor an educational plan
Provide career guidance
Review certificate, associate degree, and transfer requirements
Provide graduation and transfer checks
Complete a dismissal/readmit contract
Help with grade-related and other academic/course challenges and decisions
Make an Appointment
You can meet with a STEM counselor in-person, online or by phone. If you cannot find a day, time or modality (in-person, online) that works for you, contact Counseling Services.
In-person: Welcome Center Building
Online: Schedule an appointment
By phone: (951) 571-6104
By text: (951) 888-1414
To make an appointment, your home college must be Moreno Valley College. You can request to change your home college.