Emergency Medical Technician Academy
Become an EMT
MVC's Emergency Medical Technician academy prepares students to become EMTs and to operate under the remote supervision of physicians to recognize, assess, and manage medical emergencies in prehospital settings.
Program Overview
The Emergency Medical Technician program consists of two courses, EMS-50 and 51, for a total of 8.5 college units. The program rewards students with a career certificate and fulfills minimum requirements for beginning EMT licensure requirements. Both EMS-50 and 51 must be taken concurrently.
Use the class schedule to find current EMS-50 and 51 offerings. Note that you will not be able to enroll in these courses until you fulfill application and orientation requirements.
Review tuition and fees for college enrollment. The EMS program also includes additional costs, such as a mandatory uniform (approximately $500), textbooks (approximately $216), background check (approximately $65) and any fees for health checks and immunizations.
You must attend a mandatory program orientation which will go over program requirements, registration procedures, and more. Until you complete orientation, you will be unable to register for EMS-50 and 51. Registration holds are lifted approximately 2 business days after orientation completion. Contact the EMS office if you are unable to register for EMS-50 and 51 three days after you complete your orientation.
Sponsored Learning
You may qualify for aid and earn while you learn programs.
Workforce Development Center
Riverside County
Let the Riverside County Workforce Development Center's team of experienced personnel guide you along the path to finding your new career. RivCo's Workforce Development Center can assist qualified Moreno Valley residents with tuition and other expenses such as uniforms and books. That's right, they'll sponsor you!
To become a sponsored learner, call to apply at (951) 791-3504 or email Lelay.Galloway@rivco.org.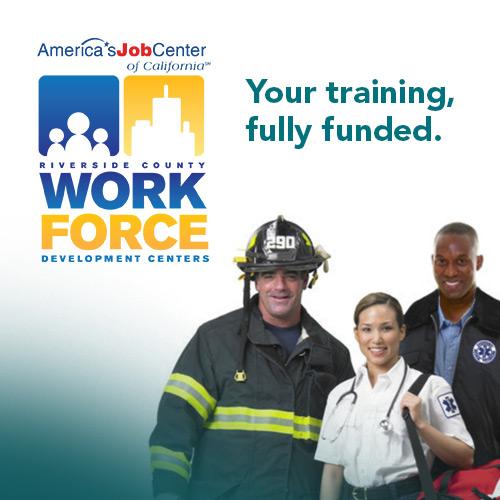 Application Procedures
Applying to become an EMT cadet involves applying to MVC, completing background check and immunization/health check requirements, having a valid CPR card, and fulfilling orientation requirements.
The EMT program requires cadets to wear uniforms when on campus, during training or at community service activities. The approximate cost of a uniform package is $500, and includes training supplies such as a stethoscope, blood pressure cuff and more. The prices below are subject to change and do not include tax.
Purchase uniforms and supplies at:
P&P Uniform Store (view directions in Google Maps)
21790 Van Buren Suite 102
Riverside, CA 92508
(951) 776-0048
Uniform Item
Cost

Navy Blue Uniform Shirt (1 required)

$20.99

Navy EMS T-Shirt (2 required)

$11.99 each

Lg. Patch - School of Public Safety (1 per uniform and jacket)

$3.99 each

Lg. Patch - MVC EMT (1 per uniform and jacket)

$3.99 each

1 ½" Black Basket Weave Belt (1 required)

$13.99

Navy pants (1 required)

$21.99

8" Waterproof Side Zip w/ Safety Toe (1 required)

$124.99

EMS Jacket (required for fall and winter, optional for spring and summer)

$41.99

1" Silver Nameplate (1 required, 2 for fall and winter)

$6.00 each

Blood Pressure (BP) Cuff

$25.99

Stethoscope

$24.99

Penlight

$6.50

Safety glasses

$3.10

CPR mask

$11.99

Trauma Sheers

$5.99

High Visibility Safety Vest (required)

$22.99

Blue Safety Helmet (1 required)

$20.00

P-100 and N95 Masks (required)

$20.00

Navy Blue Uniform Shirt L/S (1 required for clinical)
(Only if student has tattoos which can be seen on arms while wearing S/S uniform shirt)

$23.99
You can purchase textbooks at the Moreno Valley College Bookstore, 16130 Lasselle Street, Moreno Valley, CA 92551. Call the Bookstore (951) 571-6107 for any questions. Course and pricing information is subject to change based upon data from publishers and instructors.
EMS 50
| AUTHOR | TITLE | EDITION | PUBLISHER | ISBN # | COST |
| --- | --- | --- | --- | --- | --- |
| Covey | The 7 Habits of Highly Effective People | (Rev) 4th | S+S | 9780743269513 | $15.95 |
| EMT Department | EMS 50: EMT Manual Revised F11 (Custom) | F11th | Xanedu | 2818440033698 | $80.00 |
| Mistovich and Karren | Prehospital Emergency Care | 11th | Brady | 9780134704456 | |
EMS 51
No textbooks required.
Resources and Professional Organizations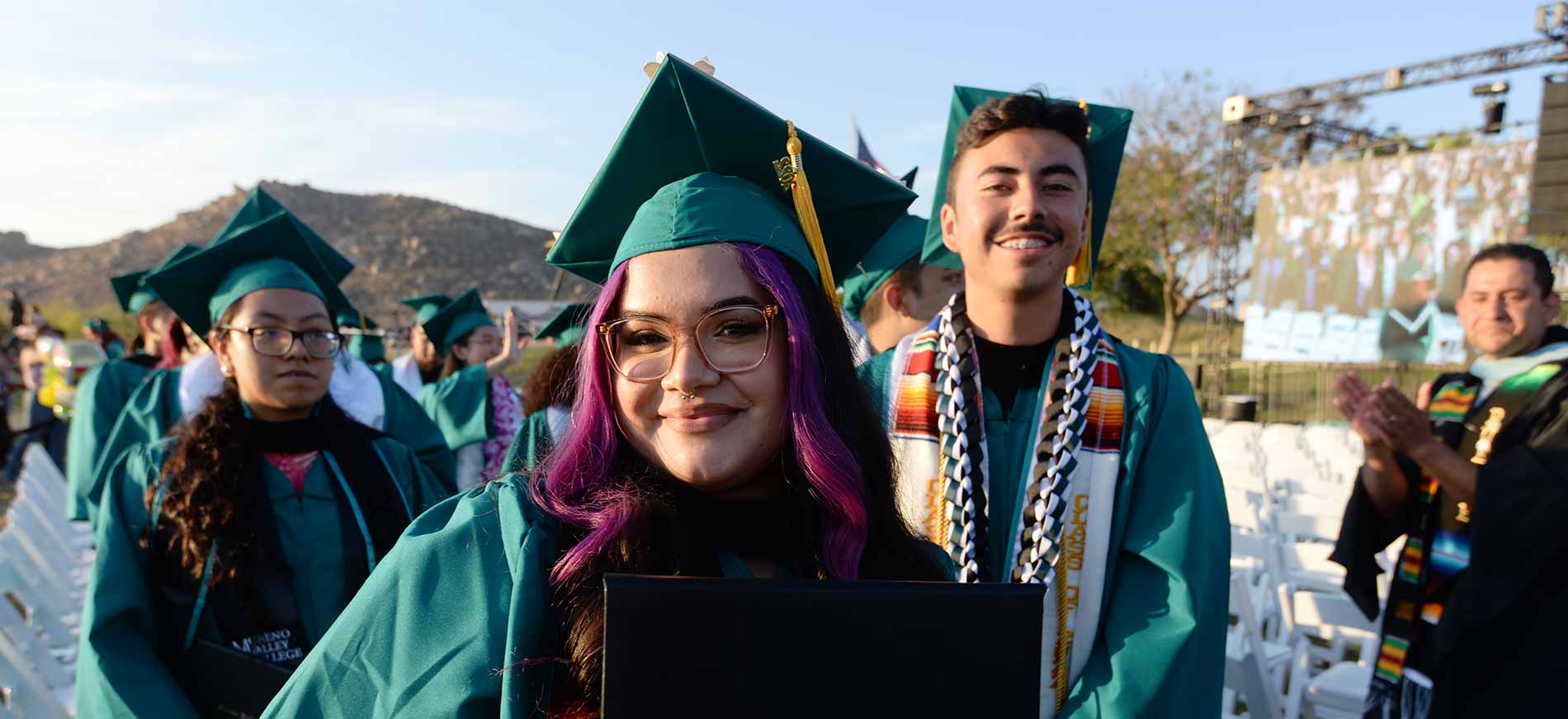 Ready to become a Mountain Lion?