Student Clubs and Organizations
Discover Lifetime Friends
There are approximately twenty clubs and organizations representing a wide variety of academic and career pursuits, as well as special interests. We encourage you to get involved by joining a student club or organization.
The great thing about being a student at MVC is that if you want to be active, you've tried to get involved, and you just can't find the place that is right for you, YOU can create your own club on campus. Chances are if you have an interest, others will too! So go for it and create a new club on campus. Here's how:
A full-time faculty member must agree to sponsor a specific club/organization, and agree to be present at club/organization functions, meetings and events.
Complete and submit the Application for Recognition and Agreement to Sponsor forms, and have a membership roster of seven or more prospective members to the coordinator of Student Activities.
Club members must pay their student services fee.
Once received and approved, final approval will come from the Dean of Student Development and Wellness and MVC Student Senate. Find club creation form in the Student Activities Center or online on the ASMVC page.
The ICC is composed of representatives from each of the clubs and organizations within ASMVC. ICC promotes inter-club cooperation. Meetings are open to all students. To join in over Zoom, contact the Student Activities office for the link and password.
The A2MEND Student Chapter is to promote the enhancement of enrollment, empowerment, leadership, networking, professionalism, and graduation among African American, Latino, and other at-risk male students at Moreno Valley College.
Active Minds provides students with information about mental health to increase the awareness of the students, faculty, and staff at Moreno Valley College about issues surrounding mental health, symptoms related to mental health disorders, mental health resources available both on campus and in the surrounding community.
MVC Chamber Choir
The MVC Chamber Choir perform a variety of music on campus and within the community. It is a multicultural group and all are welcome to join.
Dance Club
The purpose of the Dance Club is to spread and promote the social and athletic benefits of dancing by providing opportunities to learn, practice, and enjoy dance.
Dental Hygiene Organization
The Dental Hygiene Club promotes dental health at Moreno Valley College, its community, and its surrounding areas.
Emergency Medical Services Programs (EMS)
The purpose of this organization is to provide an opportunity for individuals who wish to enter the Emergency Medical Service field, or current EMT's & Paramedic students who would like to contribute to public education to EMS.
Fire Technology Organization
The purpose of the Fire Technology Club is to organize annual alumni activities, fund scholarships, and fundraise for Fire Technology Equipment.
MVC Gospel Singers
The MVC Gospel Singers perform a variety of gospel music on campus and within the community. It is a multicultural group and all are welcome to join our "Family of Faith!"
Guitar Ensemble Club
The purpose of this club shall be to practice and perform classical music as a guitar ensemble and raise awareness of classical guitar music.
Guitar Ensemble Club
The purpose of this club shall be to practice and perform classical music as a guitar ensemble and raise awareness of classical guitar music.
Human Services Club
Human Services is a student organization dedicated to the provision of community service to our society.
Karate Club
The Karate Club helps in building character, self-respect, and self through self-discipline. The club also provides the opportunity to compete in karate tournaments at local, national and international levels.
Middle College High School Program
The purpose of MCHS is to give its students a sense of belonging and help make the most of the MCHS program.
Music Club
The Music Club sponsors on-campus concert series through planning music events throughout the fall and spring semesters; participates in an outreach program with the Early Childhood Center though singing activities and keyboard lesson, called Keys for Kids.
Pride Alliance
The Pride Alliance is a club that seeks to promote campus awareness, tolerance and solidarity to foster a safe and judgment-free learning environment through cultural diversity and activities for all students, faculty and staff regardless of sexual orientation or gender identification.
The purpose of this club is to educate the college community in psychology-related topics.
Puente Club
The purpose of the Puente Club is to provide support for students who are primarily involved in the Puente program and other interested students. The club objective is to encourage and motivate students to transfer to 4-year colleges and to be proactive leaders in the community.
Spanish Club
The purpose of this club is to promote student awareness and appreciation of the values and traditions of Moreno Valley College, the Riverside Community College District as well as the Hispanic Culture and traditions. The Spanish club members are fully committed to serve and help the Associated Students of Moreno Valley College.
The Sports and Fitness Club gathers all students to perform, participate, and compete in international sports and other physical activities.
STEM Club
The purpose of the STEM Club is to provide a networking body of students offering peer support within the academics of STEM (Science, Technology, and Math) study and to embark on a career exploration and any relative educational opportunities while organizing efforts for enrichment within the aforementioned field
Umoja Community
The purpose of this organization shall be, we as the students of Moreno Valley College are here in order to promote Black Awareness that encourages students of African Descent to excel while attending Moreno Valley College hereby establish the Umoja Community Club.
Veterans Club
The Veterans Club provides a social group to help veterans adjust in their transition to civilian life and become successful college students. It also promotes integration between veterans and civilians, creating fellowship, camaraderie and college spirit.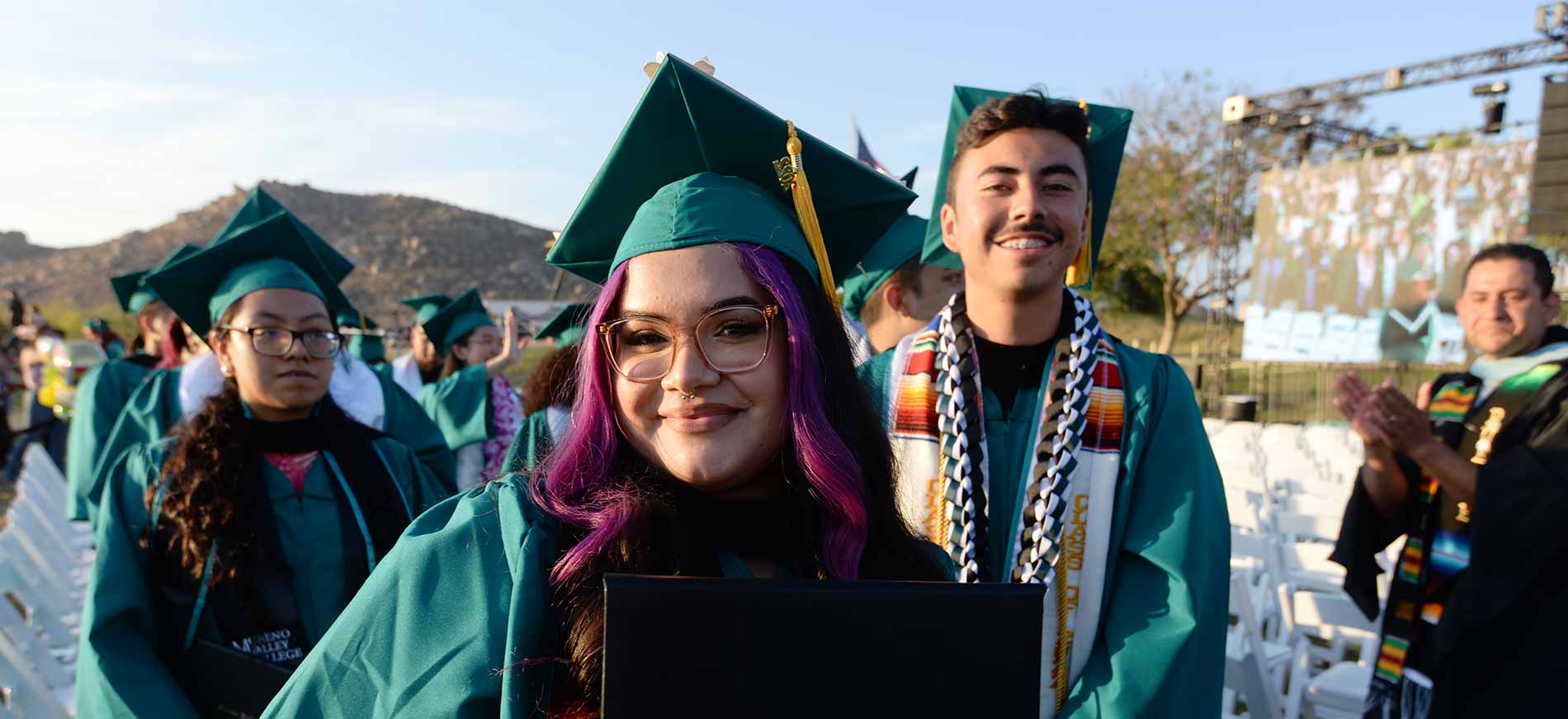 Ready to become a Mountain Lion?