Funding Veteran Education
The Veterans Scholarship offers Veteran students the opportunity to earn a $1,000 scholarship by reflecting on their unique experiences in both the armed forces and their pursuit of an education.
You're Invited
The 2023 Veterans Scholarship Breakfast will be held on Thursday, November 9 at 7:30 am in the Student Academic Services Building, Room 121. Parking is free during the event. All donations and ticket funds support Veteran scholarships.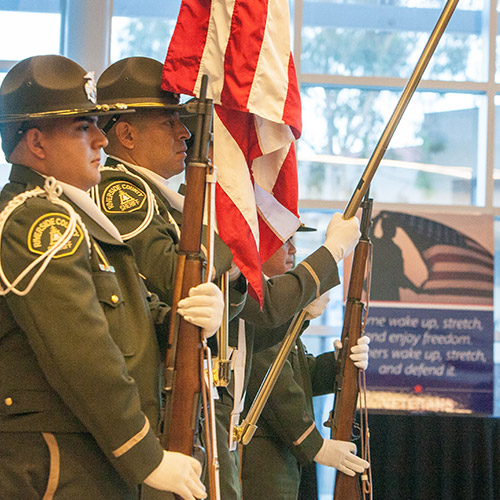 Scholarship Information
From Warrior to Scholar
Each year, MVC offers Veteran students the chance to earn a cash scholarship for discussing their experiences with transitioning from the military to college and civilian life. Students that meet eligibility requirements can respond to an essay prompt for a chance to win. The deadline for 2023 applications has passed.
Veteran students are asked to write an essay responding to this year's prompt. Answer the following questions:
How did your service prepare you for life as a college student?
What transitional challenges did you face when leaving military service to pursue your education?
How did you overcome these challenges?
Essay information:
Length: 1,000 - 1,500 words
Format: Typed, double line spacing, in MLA or APA format. Include your student ID (and no other identifier) in the upper right, and a page number in the bottom right. Save as a PDF or in Microsoft Word for upload.
Applications are submitted online. You may be asked to log into your student email.
You will be asked to upload your typed essay file in PDF or Word format, a portrait photograph, a short 150-word personal biography, proof of discharge status (if not on file with Veterans Services), and to sign a media release so your photo can be included in the event program and any news articles.
Scholarship recipients must attend the November 9 Veterans Scholarship Breakfast from 7:30 - 9:30 am in SAS 121. Two guests are permitted, with any additional guests requiring a ticket.
Currently enrolled Moreno Valley College Veteran student
Paid Student Services fees
Meet military discharge conditions

Honorably discharged
Generally discharged under honorable conditions
Medically discharged
Event History
MVC's Veterans Scholarship has funded educational opportunities for Veteran students since 2015. The Scholarship was founded in memory Richard Tegley, USAF Ret., and longtime supporter of Moreno Valley College and the RCCD Foundation.
2021: N/A
2020: Altie Holcomb
2019: Carla Thornton, Ph.D.
2018: Oz Sanchez
2017: Cedric Cason, Jay Villasenor and Tamara Thacker
2016: Clarence Romero, Ph.D.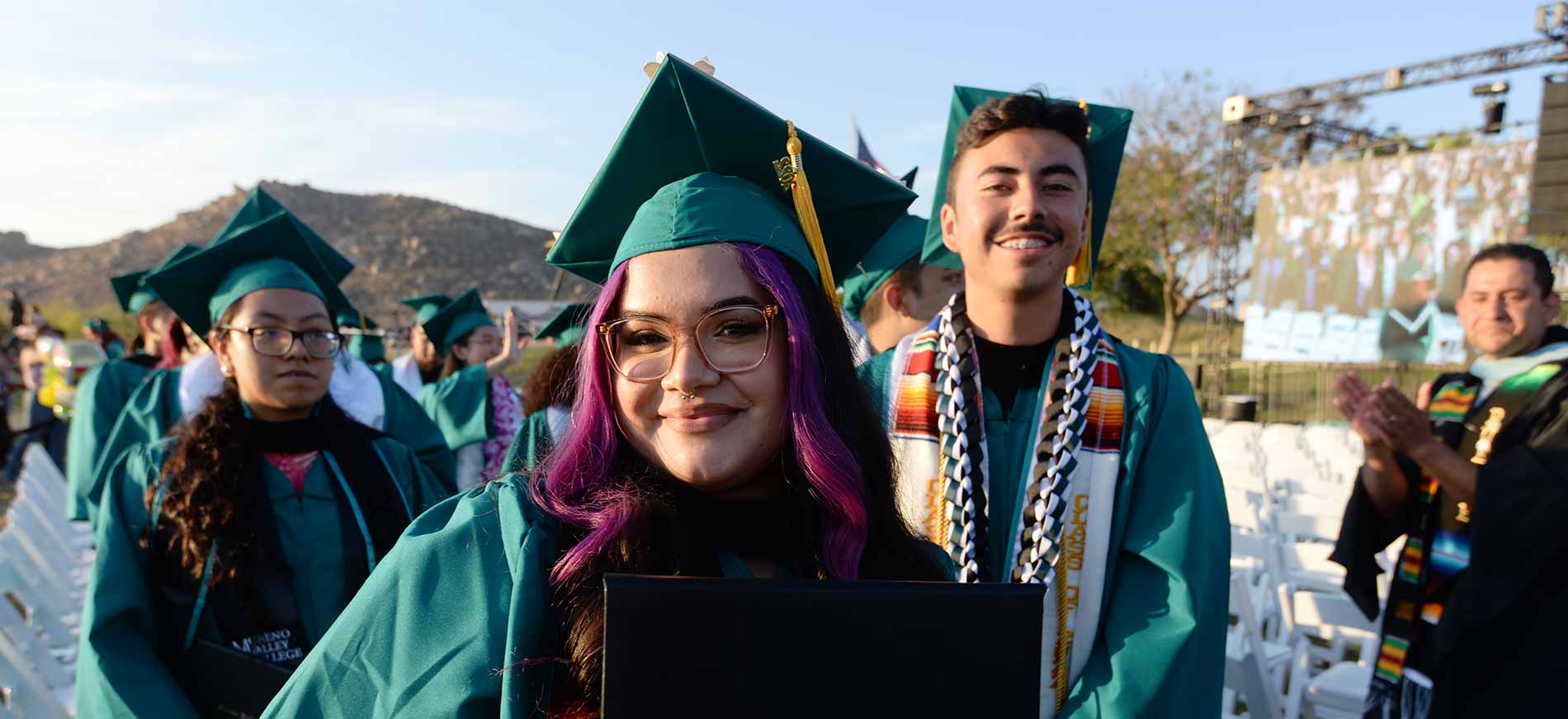 Ready to become a Mountain Lion?