The Next Step in Public Safety
In pursuit of a career in Law Enforcement? Want to know if you've got what it takes? Consider a career in Law Enforcement. Moreno Valley College's School of Public Safety at the Ben Clark Training Center offers several law enforcement and administration of justice programs in partnership with local public safety agencies.
Programs of Study
Discover and benefit from training in the following pathways. MVC offers academies as well as courses and degrees in public safety fields, from law enforcement to dispatch to crime analysis and emergency management.
Contact Us
We are here to help! MVC's Law Enforcement team can assist you with application, course dates, and more through your School of Public Safety engagement center.
Counseling and Advising
RSD Training
Application Procedures
Law enforcement courses at MVC require students to apply to the college. Select courses or programs also have additional application requirements.
Apply online to MVC. MVC's application process is managed through CCCApply. You will need to register as a new user or, if you have applied previously, you may choose to continue as a returning user. New users must create an account before beginning the application process.
During the application process, you will be asked to supply your program of study. Financial Aid applicants are required to declare an academic program of study and educational goal consistent with your student educational plan. Otherwise, you may select:
Education Goal: Advance in Current Job/Career (Update Job Skills)
College: Moreno Valley College
Major: COA - Admin of Justice: Law Enforcement
You will also be asked to choose the term you are applying for. Select the appropriate term based on the start date of the class you are taking.
Fall: July - December
Winter: December - February
Summer: February - June
Spring: June - July
Bring a copy of your Application Confirmation Page to first day of class. This form provides your name, confirmation number and date submitted to the college and will help us register you into the class. You can also obtain a copy of this page by accessing the My Applications page.
For help with completing the MVC application or law enforcement offerings, contact (951) 571-6370.
For assistance with CCCApply, such as technical issues, forgotten username or password, or inability to access the application, contact the CCCApply customer service line at 1 (877) 247-4836.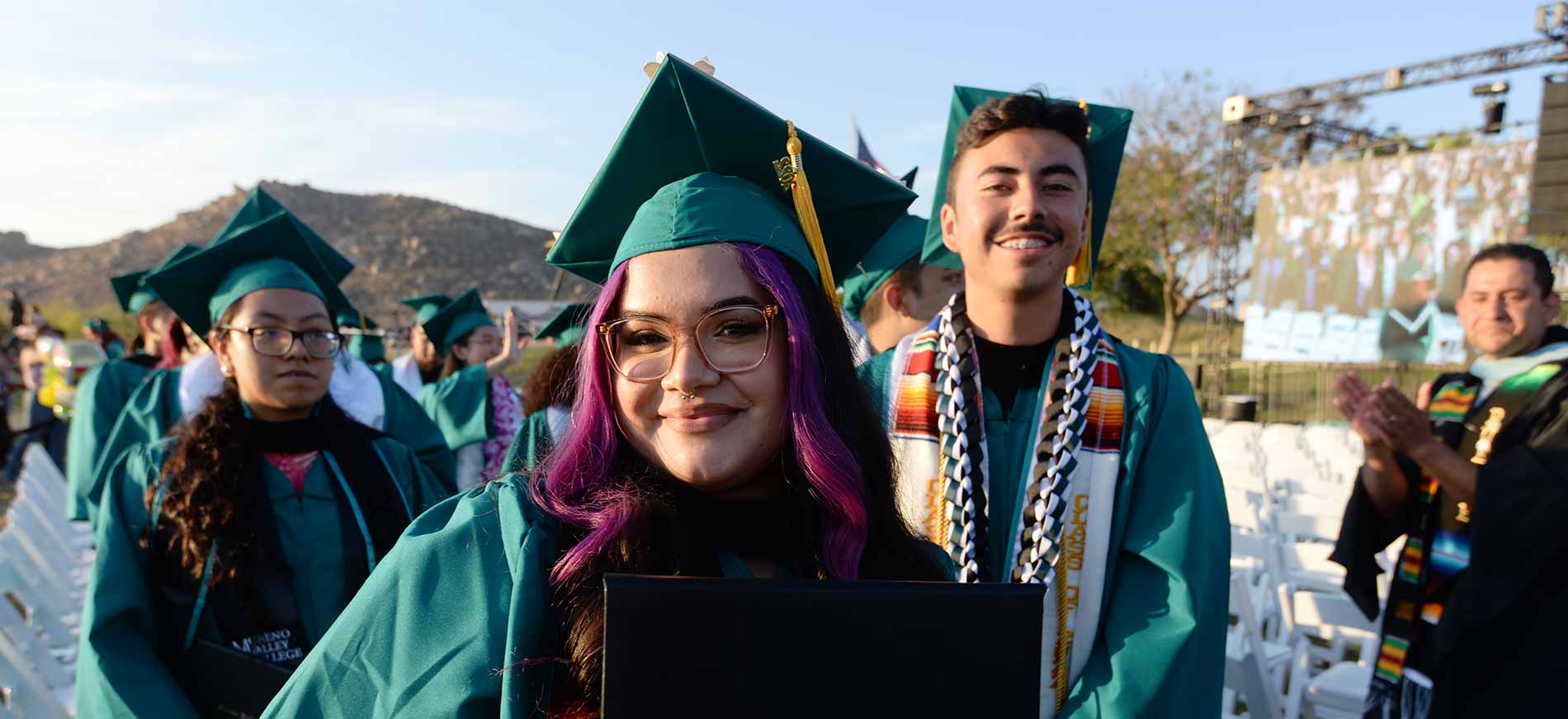 Ready to become a Mountain Lion?