Estudia Español
More and more employers are seeking Spanish speaking employees. At MVC, Spanish students improve their oral communication, listening, writing, speaking and reading skills. Whether you're a native speaker seeking to refine and formalize your understanding, or you're starting from scratch, studying Spanish not only prepares you for life in a diverse community, but makes you a more compelling job candidate.
Programs of Study
A

Associate Degree

T

Transfer Degree

C

Credit Certificate

N

Non-Credit

Limited Enrollment

Online Options
Spanish for Transfer
Associate of Arts for Transfer
The Associate of Arts in Spanish for Degree Transfer provides transfer majors with a strong foundation not only in the four basic language skills (listening comprehension, reading comprehension, speaking and writing), but also in the civilization and cultures of Spain and Latin America. The degree emphasizes the acquisition of communicative competence and the development of intercultural awareness, appreciation and understanding.
This degree assists with seamless transfer to a California State University for further studies.
Program Code
MAA707/MAA708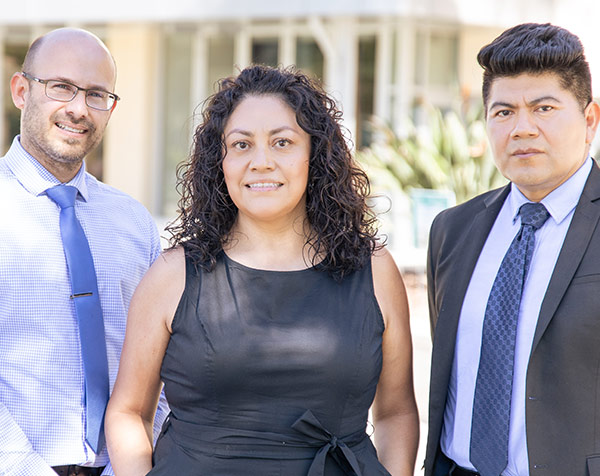 ¡Hola estudiantes!
Your Spanish faculty are excited to help you learn, grow and evolve! We can't wait to teach you. We offer courses in-person and online. Need assistance? You're welcome to reach out to us: Fernando Nahon Valero Norma Flores-Martínez Mario Vega Sanchez
Meet Your School
Why study Spanish?
Spanish courses align well with preparation for transfer majors in related fields such as liberal arts, language arts and linguistics, and complement majors in international relations, political science, business, education, sociology and other areas of study at UC, CSU, and private colleges and universities.
What You'll Learn
Demonstrate critical thinking skills in Spanish by interpreting and articulating ideas, questions, opinions and information at the high-intermediate level, both orally and in writing
Analyze the practices, products and perspectives of the Spanish-speaking countries and peoples throughout the world through a comparison of Hispanic cultures and their own
Career Options
Translator or Interpreter
Diplomat or Civil Servant
Salesperson
Marketing Specialist or Researcher
Travel Services
Stenographer
Teacher
Social Worker
Counselor