Find Truth in Media
Journalism studies involve learning how to identify what makes news, find, report and gather information to craft into stories that can appear on multiple platforms. Journalists report on what's going on around them and provide their audience context. They give readers, viewers, and listeners the information they need to make educated decisions.
Read The Herald, MVC's Student Newspaper
Programs of Study
A

Associate Degree

T

Transfer Degree

C

Credit Certificate

N

Non-Credit

Limited Enrollment

Online Options
Journalism for Transfer
Associate of Arts for Transfer
A

T
The Journalism for transfer degree prepares students for entry-level careers in journalism, have the option to seamlessly transfer to a California State University, and will be able to critically examine the media.
Students will learn journalistic conventions for print and online media; the basics of photography and multimedia production; how to write clear and concise news and feature articles; how to apply ethical principles in the pursuit of truth, accuracy, fairness and diversity; and will understand mass media in the context of history, theory and processes.
Program Code
MAA670/MAA671
More Ways to Learn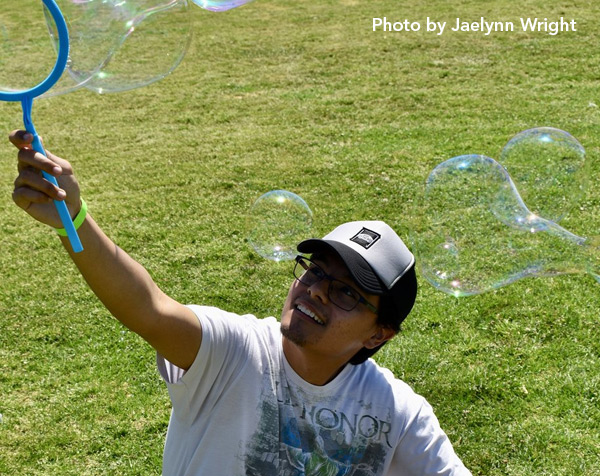 MVC Herald
The Moreno Valley College Herald is an online student-run news publication. Herald media is produced by students in the Intro to Journalism, Intermediate Journalism, News Production and Photography classes.
Read Student News Articles
Why pursue journalism?
Every society needs accurate reporting and talented journalists willing to dig deep, write, record, shoot, produce and give unbiased accounting of what happens in our communities, the nation and the world. Committed journalists willing to go above and beyond are able to deliver the truth and serve as an essential function of democracy.
Journalists enjoy an exciting profession with competitive salaries and the opportunity to focus on the skills and information they find important. Whether writing, hosting a news show or podcast, or documenting through video and photography, journalists inform the public and build a historical record of important events.
What You'll Learn
Write clear and concise stories that adhere to journalistic conventions.
Demonstrate an understanding of basic news and feature writing in print, and on-line media.
Evaluate his or her own work and that of others for accuracy, fairness, appropriate style, and grammatical correctness.
Produce news and feature articles, photographs, and/or multimedia packages for publication in a newspaper or on-line publication.
Apply ethical principles in pursuit of truth, accuracy, fairness, and diversity.
Identify and explain the processes, elements, history, theory, and effect of modern mass media in society.
Career Options
Journalist, including feature writer, sports writer, photo journalist and more.
Podcaster
Marketing Specialist
Social Media Writer/Manager
Copy Writer and Editor
Media Relations