Extended Learning and Non-Credit Programs
Develop Your Skills
The Extended Learning program at Moreno Valley College offers non-credit, tuition-FREE courses and certificates at no cost. All 18-year-old or older individuals in the community are welcome to take noncredit courses, regardless of their residency status. Since these courses are tuition-free, students do not need to apply for financial aid!
Is extended learning right for me? Discover more.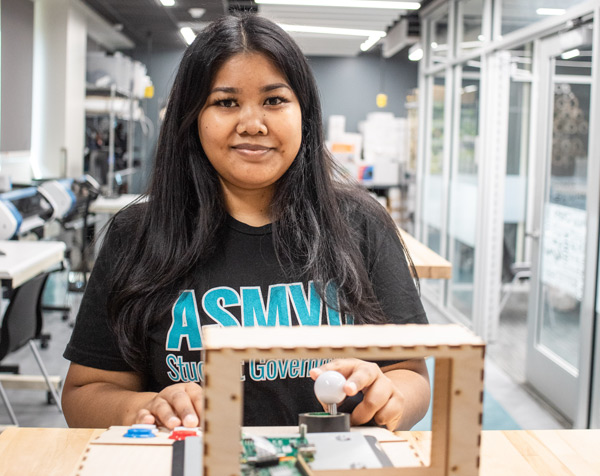 As a professional development opportunity, non-credit courses are designed to support students in obtaining the skills and knowledge to get a job, get a better job, or transition to college credit education.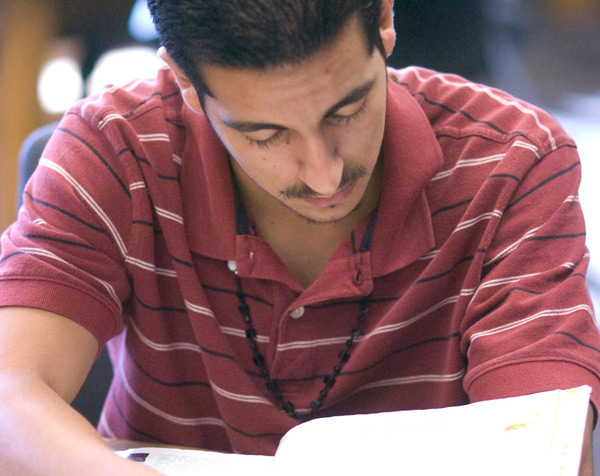 I still need to earn my high school diploma
Students earning a high school diploma or GED/HiSET at an adult school may enroll in courses. Approved courses may satisfy high school diploma requirements and college enrollment fees are waived. Student services fees may apply.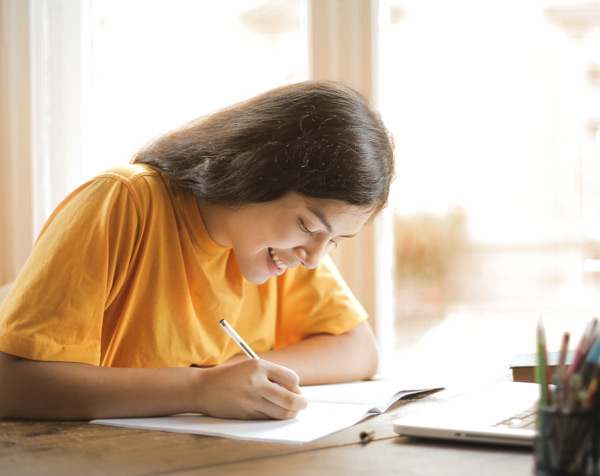 Moreno Valley College offers a pathway to English fluency for non-native speakers through the English as a Second Language (ESL) program. Students can choose which option is best for them based on their educational goals.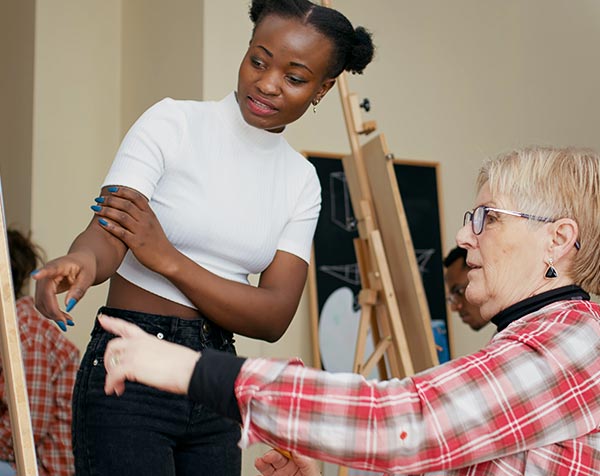 With learning as a lifelong pursuit, Extended Education offers opportunities for adults to grow their skills in computers, creative writing, drawing and painting, music, money management and more — all in an environment tailored to older adults.
Concurrent Enrollment
Earn a High School Diploma and Take MVC Courses
Adult school students participating in a high school diploma program or GED/HiSET may enroll in selected courses at MVC. Approved and successfully completed completed courses may be counted as electives toward the student's high school diploma, as well as a certificate or degree. Students may not enroll in more than eight units per semester.
Adult school students enrolled in a high school diploma program must meet the following criteria:
Be at least 16 years of age or have completed the tenth grade
Have a cumulative GPA of 3.0 or higher
Attend high school at least a minimum day
Enrollment fees are waived. However, students may have to pay student services, health, and transportation fees. Other costs, such as materials, textbooks, parking fees will need to be paid.
Adult school students should work with Anthony Alvarez, MVC's Adult Education advisor, to submit the following paperwork:
MVC Online Admission Application Confirmation Page (not required for continuing students)
Official high school transcripts (must be in a sealed envelope and printed no more than 90 days ago) or official documentation of enrollment from your adult school
Adult School Approval form
Contact Us
We are here to help! Direct questions about extended learning to Anthony Alvarez, MVC's educational advisor for adult education and extended learning.
Email Anthony
Anthony Alvarez

Educational Advisor
Frequent Questions
Learn more about non-credit courses and extended learning.
Noncredit courses are designed for students interested in pursuing​ personal, professional or academic goals. Noncredit courses focus on helping students build specific skills that are necessary for reaching their individual goals.
Any community member 18 years or older can take noncredit courses. Those under 18 must complete a concurrent enrollment form and return it to the college's Admissions and Records office.
All noncredit courses are tuition-free, though students may have to pay additional fees. All students that park on campus must purchase a parking pass.
Students cannot receive financial aid. Students that are only taking noncredit courses thus do not need to complete the FAFSA or Dream Application, but students that are enrolling in both credit and noncredit should still apply for financial aid.
Yes, many students take credit and noncredit courses at the same time.
Courses can fill, so it is important to register early.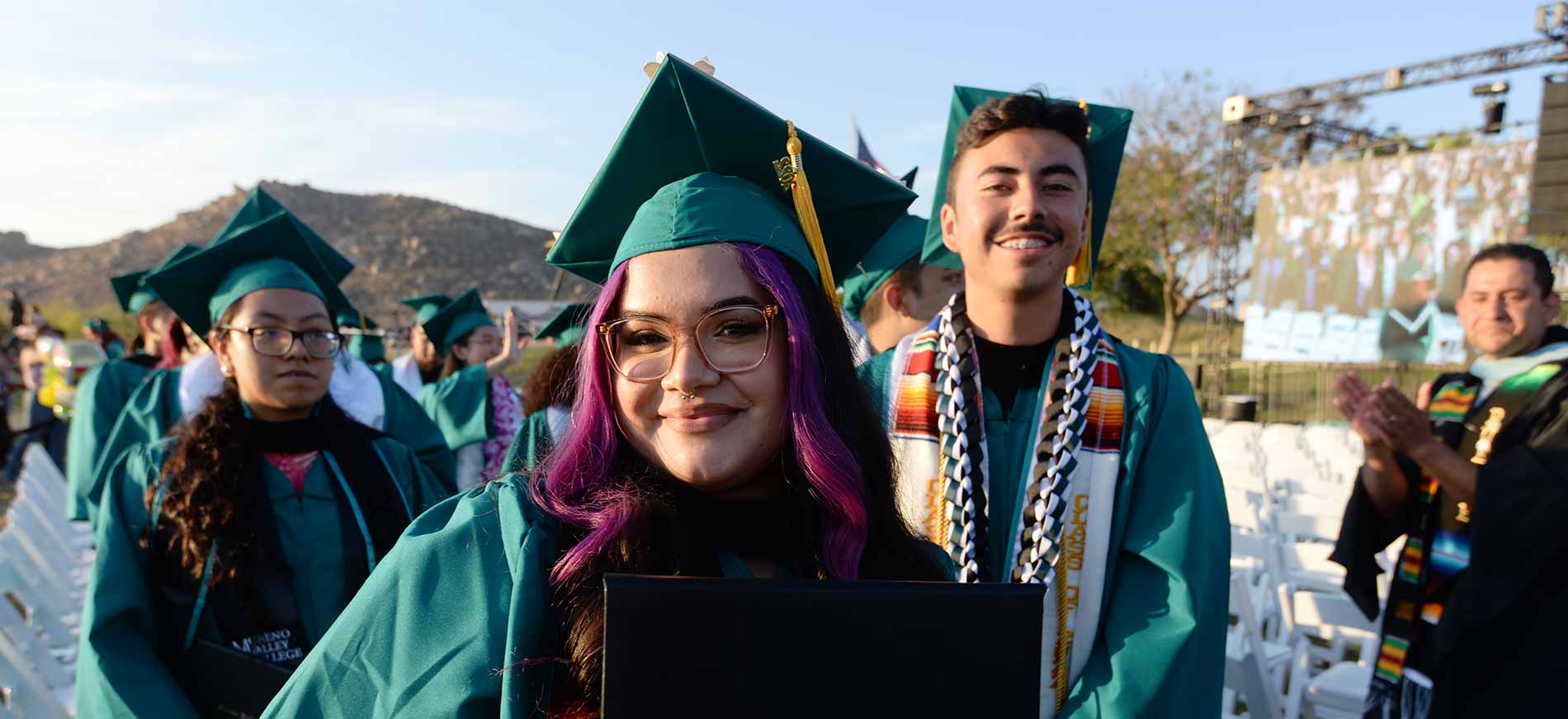 Ready to become a Mountain Lion?