Become a Dental Hygienist
Moreno Valley College's Dental Hygiene Program is the only community college based dental hygiene program in the Inland Empire. The program educates future registered dental hygienists who graduate prepared to address the oral health needs of our diverse community. We look forward to seeing you as a student in the program or a patient in the clinic.
About the Program
The Dental Hygiene program provides students the ability to develop their clinical skills in our 30-chair clinic with state-of-the-art equipment. Not only are students provided with an environment that supports adult learning, they also receive opportunities for leadership development, life-long learning and community involvement.
Dental Hygiene Clinic
Students provide comprehensive, patient-centered, preventive services to patients at our on campus dental hygiene clinic from September through July. These services are available to the community, students, faculty and staff, and are provided under the direct supervision of registered dental hygienists and dentists.
Information Sessions
All students interested in the MVC Dental Hygiene Program are encouraged to attend an information session. Sessions are about 1.5 hours long. Topics include program costs, application deadlines, prerequisites, and you'll have an opportunity to ask questions. Due to limited space, please RSVP.
Session Dates
Friday, November 17, 11 am
Friday, December 15, 11 am
Friday, January 19, 11 am
Friday, February 16, 11 am
More Information
Sessions are online. Call the Dental Hygiene program to register for virtual information sessions, held via Zoom. You will be provided the link and passcode two days prior to the event.
Accreditation
The Moreno Valley College Dental Hygiene program is accredited by the Commission on Dental Accreditation and has been granted the accreditation status of "approval without reporting requirements." The Commission is a specialized accrediting body recognized by the United States Department of Education. The Commission on Dental Accreditation can be contacted at (312) 440-4653 or at 211 East Chicago Avenue, Chicago, IL 60611. Visit the Commission's website. The next site visit is scheduled for 2026.
A copy of the Dental Hygiene Educational Standards, the Commission's policies and procedures used in the accreditation process, and the policy on complaints/third party comments are available for review on the CODA website.
The Dental Hygiene Program Goals and Competencies were developed to adhere to licensure and accreditation mandates, and is the industry standard.
Contact Us
We are here to help! A counselor can guide you to the steps you need to get started.
Email Us
Campus Maps
Location

Dental Education Center
Moreno Valley College
16130 Lasselle Street
Moreno Valley, CA 92551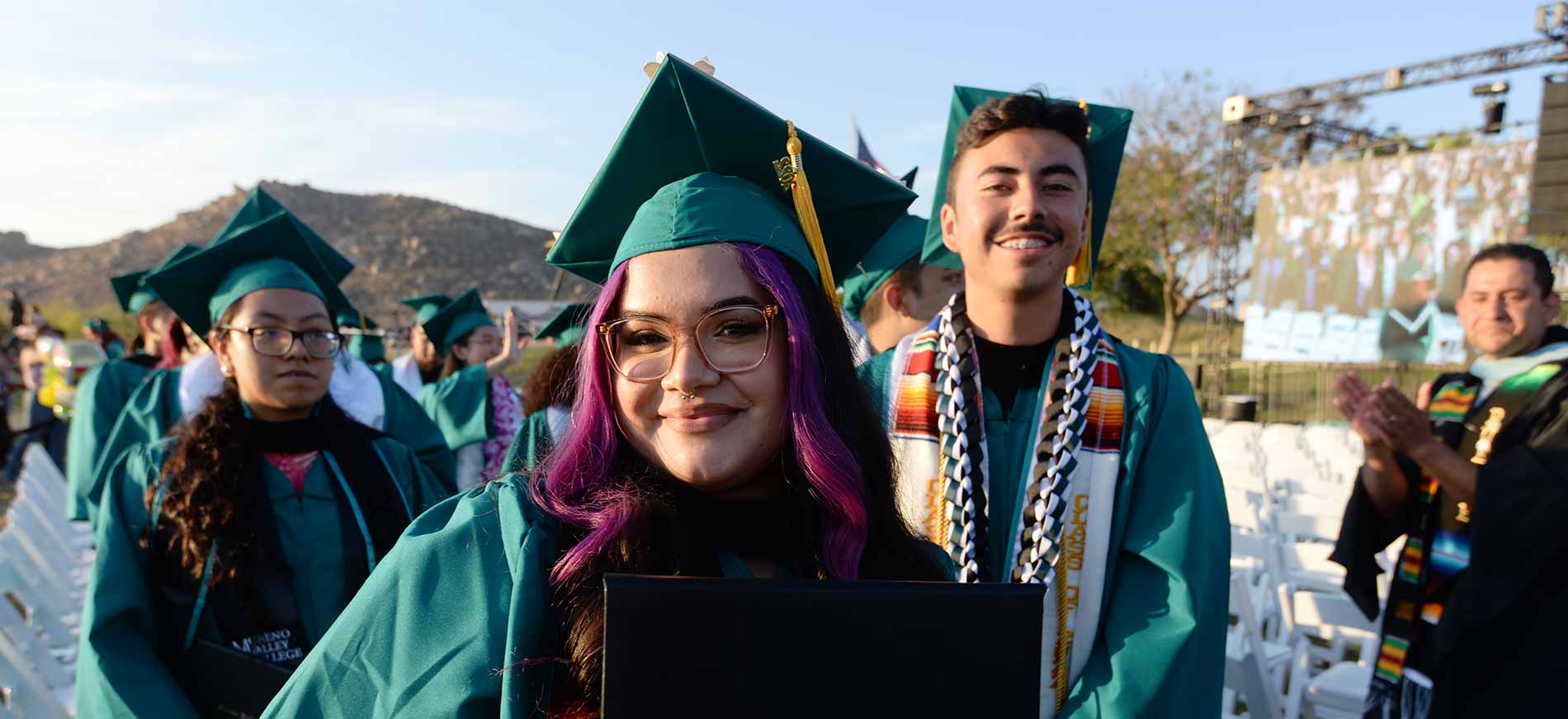 Ready to become a Mountain Lion?