Pre-Academy Qualification Courses
Fulfill Academy Prerequisites
Pre-Academy application courses consist of physical conditioning, college guidance classes, and the law enforcement pre-academy course. These classes are designed to prepare students for the basic peace officer or correctional deputy academies.
If you have any questions, comments or concerns regarding these courses, email bctclaw@mvc.edu, call (951) 571-6192, or contact Nidia Fernandez at (951) 571-6181.
Law Pre-Academy
ADJ-B2A and GUI-48A
The Law Enforcement Pre-Academy is preparation course designed for the Basic, Modular and Correctional Deputy Academies. It focuses on Law Enforcement topics such as Report Writing, Cultural Diversity, Leadership, Professionalism and Ethics, Criminal Justice System, and an overview of the background investigation process.
The Pre-Academy is a Learning Community and you must be enrolled in both GUI-48A and ADJ-A33E complete Pre-Academy requirements.
The college fees for the class are $181.00 (if you have the financial aid, you pay $20.00 for the Student Health Fee and $30.00 for the Student Services Fee), plus the cost of books. Fees are payable via MyPortal.
Modular classroom 20732-F (building #11)
16791 Davis Avenue
Riverside, CA 92518
Physical Conditioning for Academies
ADJ-B1A
Wellness and physical conditioning courses prepare applicants with a physical fitness program prior to entrance to the Basic Peace Office Academy, in addition to familiarizing students with career opportunities available in law enforcement.
A head start on getting in the best shape of your life, which will assist you to meet the rigorous physical demands of academy training.
Becoming accustomed to the training style encountered at the Academy.
Information on what to expect at the Academy, such as the Academy rules and regulations.
The opportunity to network with other candidates who will have helpful information and who will provide you with support and encouragement.
The opportunity to meet the staff who conduct the program and who will also provide you with information, support, and encouragement.
The opportunity to experience the camaraderie known only to those who work together, a sense of accomplishment as you achieve goals, and the pride that comes with accomplishment.
STEP 1
STEP 2
Check college registration date on your student WebAdvisor account.
STEP 3
Register for your course via EduNav on or after your registration date.
STEP 4
Pay your fees via WebAdvisor. The fee for the class is $96.00. Fees can be broken down as follows: $46 enrollment fee, $30 student services fee, and $20 health fee. If you have financial aid, you are responsible to pay the student services and health fees.
STEP 5
Show up to class on the first day!
If you are unable to register for the course (i.e. your registration date is after the first day of class or the class/waitlist is full), you can still show up on the first day of class and try to add. If there are spots open, you will be given an add code. Any students who do not show up to the first day of class the will be dropped from the course. If you have an emergency that will prohibit you from attending the first day of class, notify us immediately so that you are not dropped.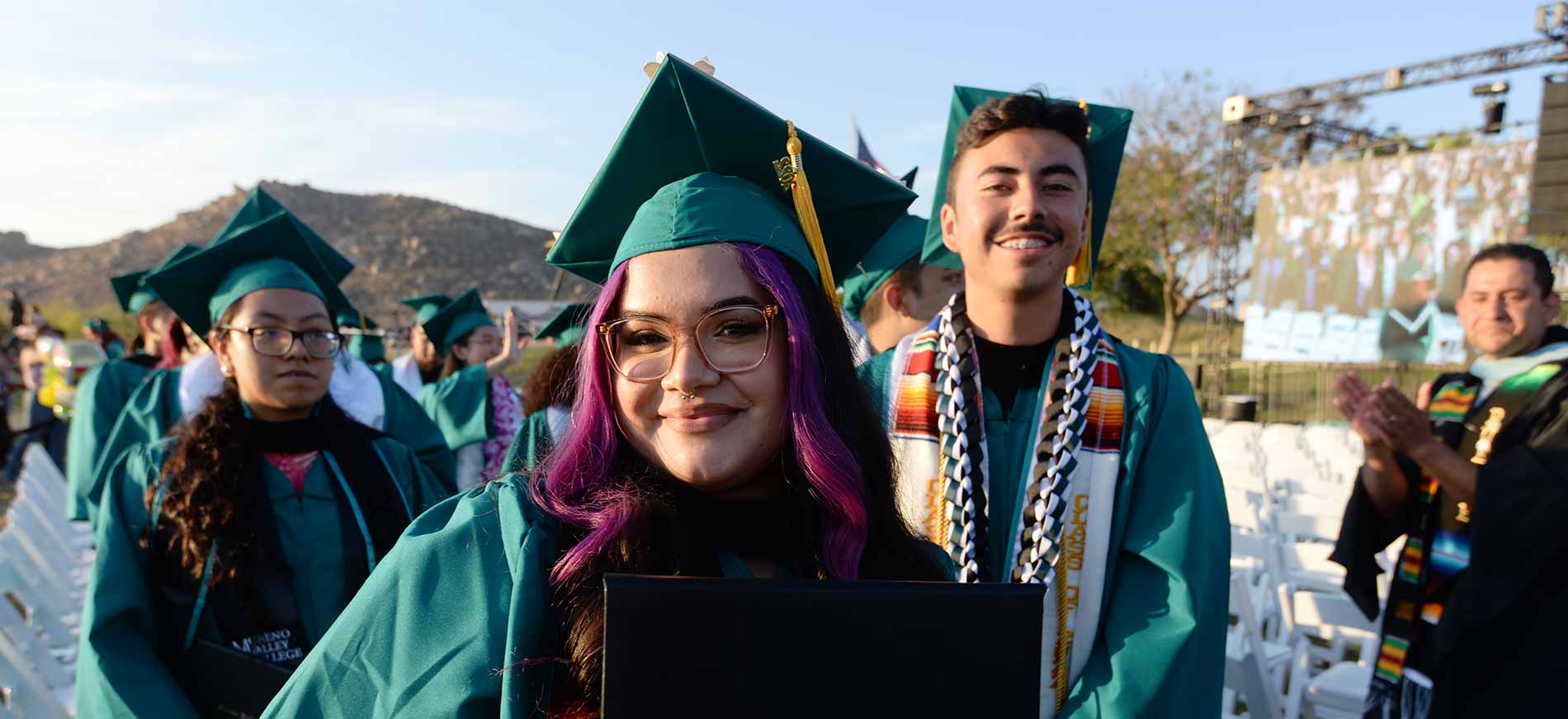 Ready to become a Mountain Lion?