#CaliforniaForAll College Corps
Service and Learning Opportunities
In partnership with #CaliforniansForAll College Corps, Moreno Valley College, Norco College and Riverside City College have joined forces to provide up to 50 students local service opportunities in community organizations such as food banks, climate action organizations, post-carceral services and K-12 schools.
Benefits Eligibility and Application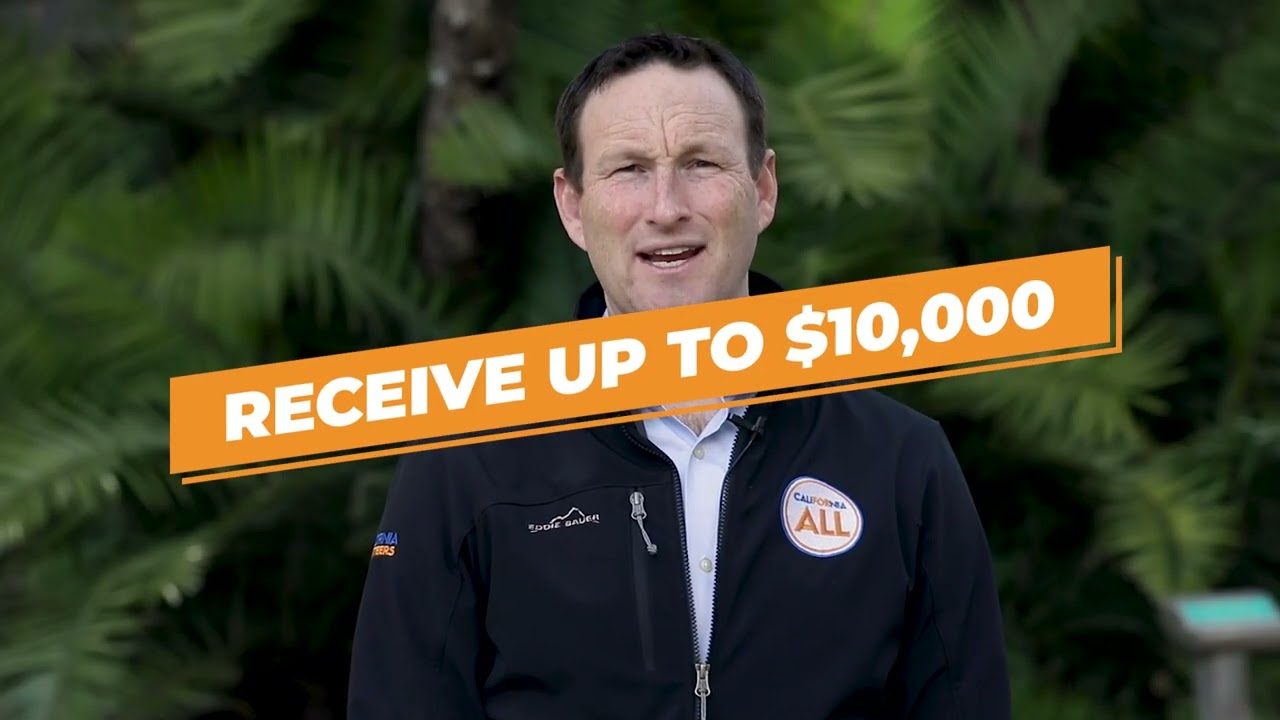 Program Overview
What We're Looking For
Passion for working in partnership with communities to make positive change;

Flexibility to work in different areas and adapt to changing circumstances;

Growth mindset and eagerness to try new things;

Interest in connecting with and learning from other students and partners across the state;

Willingness to be an ambassador for the Fellowship on campus and beyond.
Benefits
A living allowance paid (monthly) throughout service term, plus an Education Award paid upon completion of 450 service hours. Total financial benefit up to $10,000.

A real-world job experience and skills to add to your resume

Access to training, networking, and professional development opportunities

Connections with Fellows across the state via a virtual community platform and in-person regional events

A sense of pride and accomplishment in working toward a common purpose alongside young leaders from across the state.
Student Commitment
Commit to a total of 450 service hours during the academic year (approximately 12-15 hours per week).
Service hours will be completed within local K-12 schools, food banks/pantries, climate action organizations, or agencies providing post-carceral services. (Placement sites will be organized and assigned by the program based on students' interests).
Actively participate in trainings, team meetings, and weekly seminars.
Engage in service initiatives as assigned.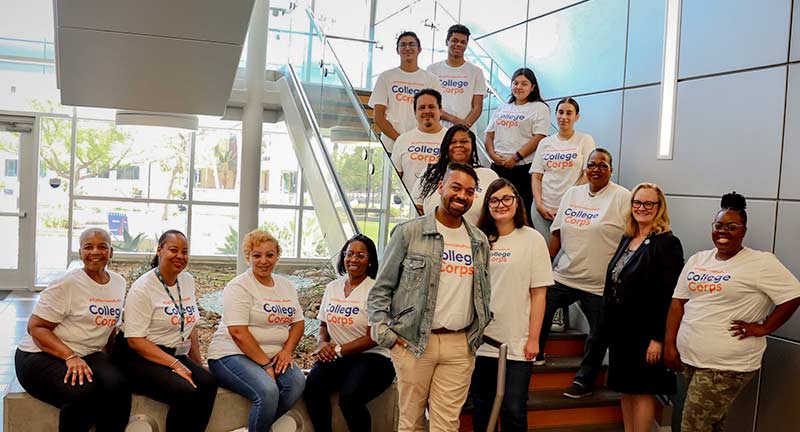 Service Areas
College Corps at Riverside City College, Norco College, and Moreno Valley College offer service positions in local nonprofits and municipal agencies within a reasonable distance from each campus. Assignments will be selected based on student interest, the final list of participating organizations and the number of students they can host.
Fellows will work with K-12 schools, food banks/pantries, post carceral (formerly incarcerated) services, or climate action organizations to build healthier and more equitable communities across California.
Work with local AVID (Advancement via Individual Determination) programs within RCCD feeder school districts such as Jurupa Unified School District, Riverside Unified School District and Corona-Norco Unified School District
Provide weekly tutoring services to secondary school students, work one-on-one and in small groups with students at local school sites
Serve as caring mentors and role-models by facilitating collaborative tutorial groups and coaching students in attaining higher-level thinking skills
Work with local community-based organizations, agencies, and municipalities that have goals to improve access to affordable healthy food to Inland Empire residents
Assist in food distribution support to residents through local food banks or college food pantries
Provide community outreach and education including nutritional information, regional and statewide food policy (food safety, food affordability, and food access)
Work with local community-based organizations, agencies, post-secondary institutions, and municipalities that have goals to improve air, water and land quality so that Inland Empire residents may live healthy and full lives
Monitor, collect and review data on air and water quality within local communities by conducting community outreach and monitoring the effectiveness of new technology and techniques to reduce the environmental impacts of local industries
Provide community education on renewable resources and how local economic development directly impacts public health and climate change
Work with local community-based organizations, agencies, county probation offices and college programs, such as Rising Scholars, to support personal, academic and vocational well-being of carceral-impacted individuals
Increase awareness of wrap-around and rehabilitative services available to carceral-impacted individuals to enhance the likelihood of their post-carceral success
Offer educational services to connect carceral-impacted individuals to higher education by facilitating transitional pathways to enrollment, onboarding, and ongoing academic and social support at RCCD colleges post-release.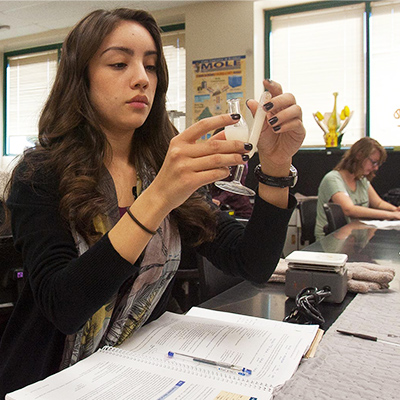 Be at least 18 years old.
Attend Riverside City College, Moreno Valley College, or Norco College.
Be enrolled in 12 or more units each semester.
Maintain good academic standing.
Submit your FAFSA or Dream Act Application for 2023-2024 (do this as soon as possible).
Are a(n) current U.S. citizen, U.S. National or lawful permanent resident alien of the United States (copy of U.S birth certificate, passport or Legal Permanent Resident Card), or AB 540 Dreamer.
Complete all background checks upon hire (not required for AB 540 Dreamer students).
How to Apply
To get involved, complete the online application form. The application takes about 15 to 20 minutes to complete and includes eligibility agreements, questions about educational background, and optional demographic questions.
Students over the age of 18 can fill out the application without additional steps. Students under 18 must complete a PDF version, secure a parental/guardian signature, and upload their completed, scanned or photographed application it to the online application form.
The application for the 2023-24 cohort is currently closed.
2023-24 Timeline
February 1:

Application Opens

March 15:

Priority Application

De

adline

May 1:

Final Application

Deadline

April – May:

Application Review and Candidate Interviews.

I

f selected to move forward, you will be asked to submit a video interview to complete the final round of the application process.

June:

Fellow Selection Announced

for the 2023-24 Academic

Year
Application Status
There are three possible outcomes of your application.
Accepted: You're conditionally accepted pending completion of onboarding tasks.
Alternate: You'll be selected and placed as openings permit but are not guaranteed placement. Alternates will have the opportunity to serve should openings become available prior to academic year start.
Not Accepted: You are encouraged to reapply during the next application phase.
Have questions?
Your College Corps team is here to assist.
Darci Manzo is the College Corps Fellowship program director. Email her for assistance or questions about the program or application process.
Contact Brandi Avila, Dean of Student Development and Wellness, by email if you have questions specific to this program at Moreno Valley College.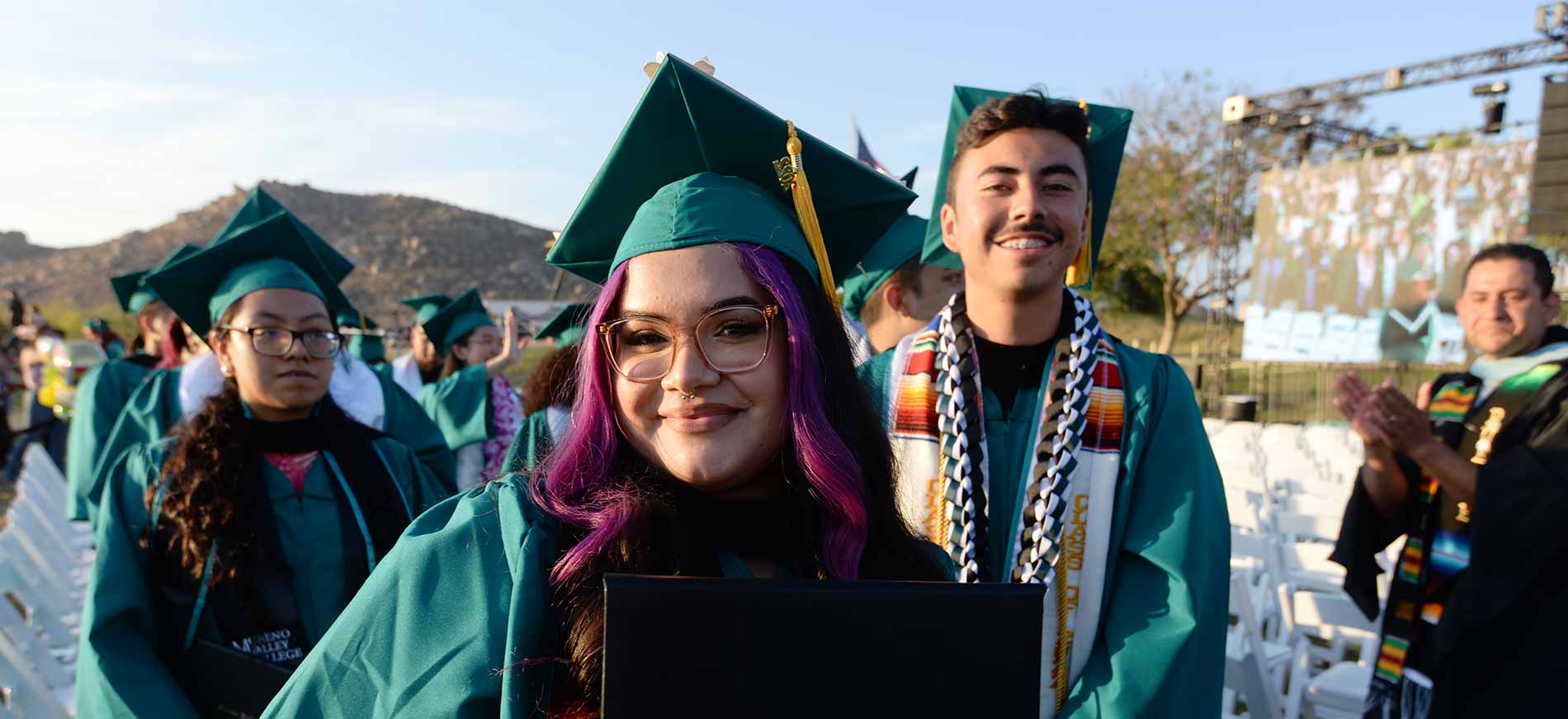 Ready to become a Mountain Lion?