Ensure you're on track to graduate and get general support from your school's engagement center.
Step by Step Help from Your Success Team
Moreno Valley College's programs of study are divided into 6 academic schools to provide you well-rounded support services. Your school's engagement center, and its success team, provides academic and career counseling, access to resources, and help planning to graduate and transfer. Success teams consist of counselors, educational advisors, peer mentors and faculty liaisons. Ask for help from any engagement center if you're unsure or are undecided.
Academic Counseling and Educational Advising
Academic counselors offer a range of college and career planning services through your school's engagement center while educational advisors can help you navigate your college experience. To make an appointment or review drop-in hours, choose a school above. If you're undecided, you can meet with any success team.
Your program of study determines which academic school you receive support from. Each school has a dedicated engagement center with a success team consisting of counselors, faculty, educational advisors, and more — all designed to keep you on track. Not sure what school you fall under? Take the time to learn about MVC's schools or simply speak with a success team member from any school.
Seeing a counselor helps you graduate on time and complete your goals. Counselors can help you find out about:
Creating or updating a Comprehensive Student Educational Plan
Graduation and transfer requirements advising
Career counseling
Dismissal and re-admit contracts
Check completion of associate degree, certificate, graduation and/or transfer requirements
Review of current course work in relation to your program of study
An educational advisor can assist with important college tasks and help you get started on your college or transfer journey. Ask them for help with:
MVC application
Orientation
First semester student educational plan
Course registration
Transfer applications
Using MyPortal and EduNav
A student educational plan (SEP) is your roadmap to success. It lists all the courses necessary to achieve your academic goals. Students without an educational plan run the risk of taking unnecessary courses, wasting time AND money. In order for a counselor to assist you in developing a plan, they will need to know the following:
Your major and/or career goal
If you are planning to transfer, which university or universities you wish to attend
Student educational plans are constructed through EduNav, an online course planning tool. EduNav allows you to have a comprehensive start-to-end plan as well as a semester-by-semester map of the courses you should take.
If you change your educational goal, major and/or transfer institution, please meet with a counselor to update your educational plan. If you have attended another college/s, you must request to have an official transcript(s) sent to Moreno Valley College before scheduling an appointment for a student educational plan.
First Time College Students
A first-time college student has never attended any college before.
Academic counseling and advising appointments are available to first-time college students after completing the following steps:
Application

-

Submit an application to Moreno Valley College
Orientation

- The orientation is designed to introduce you to college life, how to read the schedule of classes, how to enroll in classes, and inform you of the programs and services available at MVC. Complete your online orientation by logging into MyPortal. Open the "Academic Planning" menu and select the "Take Your Online Orientation" link.
First Semester Educational Plan

- After completing your orientation, your counseling requirement will be cleared. An educational plan will be automatically generated in the EduNav registration system based on your declared program of study. Follow up with an educational advisor or counselor to confirm that your plan meets your academic goals.
Continuing and Returning Students
A continuing student is a student who has maintained continuous attendance while a returning student is a student who has missed a major term (spring or fall). If you are a returning student, you must submit a new application before you receive a class registration date for the following term.
To schedule a counseling appointment, continuing and returning students can:
See us in-person in the Welcome Center
Contact us

by phone
Transfer Students
Transfer student: A student who has completed college coursework at a different institution.
Counseling appointments are available to students transferring from other institutions. In most cases students who are transferring from other institutions are exempt from completing the Assessment, Orientation, and First semester educational plan. Students are encouraged to bring official transcripts from previous colleges attended prior to scheduling an appointment.
To schedule a counseling appointment, transfer students can:
See us in person in the Welcome Center
Contact us

by phone
Check-in Policy
If you have scheduled an appointment, check in by arriving 10 to 15 minutes early to your engagement center location or by logging onto your ConexEd meeting a few minutes prior to your scheduled appointment time.
Late arrival, no show and cancellation policy
Students who do not show or are 10 minutes late will be marked as "NO SHOW" on their appointment record. After three missed appointments (NO SHOWS) you will be required to meet with the Vice President, Student Services before being able to schedule an appointment.
If you are unable to keep an appointment, it is your responsibility to cancel the appointment and give us 1 hour advance notice by texting, emailing or leaving a voicemail.
Make an in-person appointment or online appointment with your Engagement Center Counselor via phone or online. You must have a student email issued by Riverside Community College District and Moreno Valley College must be your home college.
Make an appointment by:
Contact Us
We are here to help! Counseling can guide you to the steps you need to get started as a college student. Call or email to make an appointment, or access drop-in services by choosing your engagement center.
Counseling drop-in and appointment hours vary by school and engagement center. Evening counseling is by appointment only.
Email Us
Meet with Us
Phone

Call: (951) 571-6104

Text: (951) 888-1414

Hours

Monday - Thursday,
8 am - 4 pm

Friday,
8 am - Noon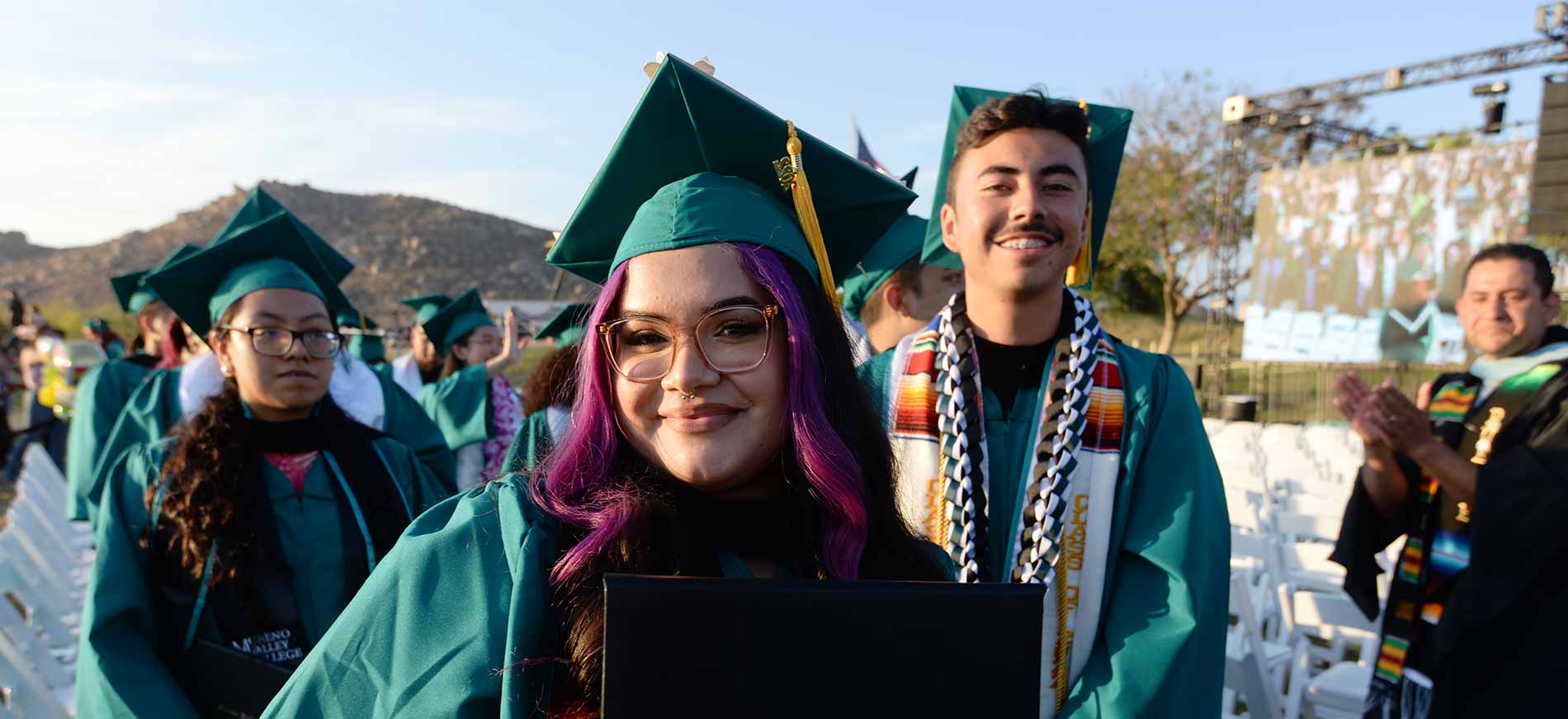 Ready to become a Mountain Lion?