MVC Dental Hygiene Program Celebrates 20 Years of Accreditation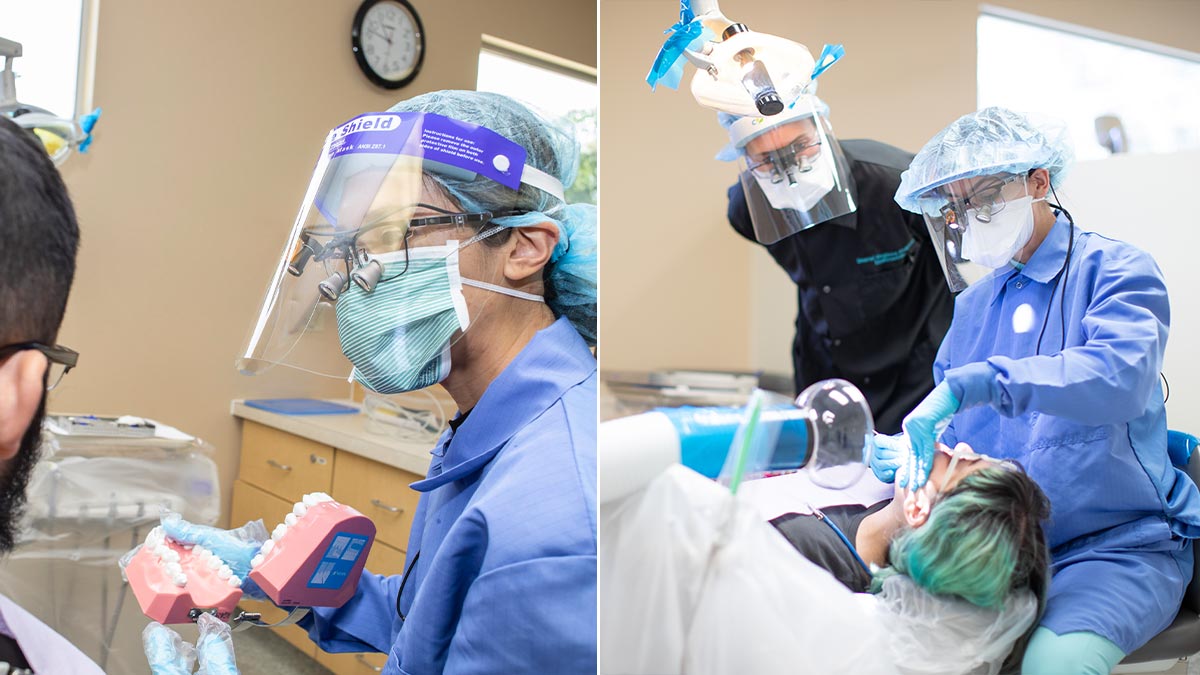 Moreno Valley College's Dental Hygiene program is celebrating 20 years of accreditation as part of National Dental Hygiene Month which is observed in October.
National Dental Hygiene Month celebrates the work of dental hygienists and raises awareness of the importance of good oral health. An essential component to one's wellbeing, good oral hygiene is a building block of a beneficial lifestyle. According to the Centers for Disease Control and Prevention, oral diseases, which range from cavities and gum disease to oral cancer, cause debilitating pain.
Moreno Valley College's Dental Hygiene program is the only community college based dental hygiene program in the Inland Empire. The program educates future registered dental hygienists. Program graduates earn an associate degree after completion of the degree required 6 ½ units and prerequisites.
The program also offers community members, three years and older, preventive dental hygiene services at its state-of-the-art clinic on the campus at Moreno Valley College. Services such as — risk assessment, oral hygiene education and instruction, digital and traditional imaging, periodontal, and fluoride treatment and therapy — are offered year round, although clinic times vary depending on the semester. Services are free to the community thanks to a grant funding. The clinic is reachable at (951) 571-6431.
The program also stresses community involvement.
"The senior (level) dental hygiene students participate in service-learning projects regularly throughout the year," Denise M. Van Holland, Junior Clinic coordinator, said. "Students regularly promote oral health awareness on campus and to local elementary school and high school special education classes."
Students eligible to take the National Dental Hygiene Board Examination in April of their second year. Upon graduation and successful completion of the National Dental Hygiene Board Examination, graduates are qualified to take state and/or regional licensing examinations.
Learn more about clinic services and the Dental Hygiene program.