College the Lead Organizer for Apprenticeship Expo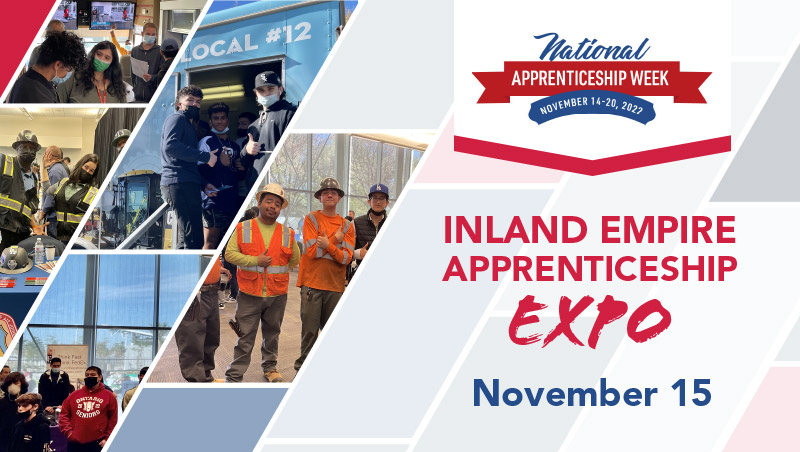 Moreno Valley College, along with the city of Moreno Valley, and Riverside and San Bernardino Counties Building and Construction Trades Council AFL-CIO, will be the lead organizers for the Inland Empire Apprenticeship Expo at the Moreno Valley Conference and Recreation Center on November 15.
The Expo, which will run from 9 am to 3:30 pm, is a two-county event that highlights apprenticeship career pathways and provides network opportunities for high school students to meet the apprenticeship trade representatives. The expo showcases apprenticeship career pathways in several fields and is a center event for the US Department of Labor during National Apprenticeship Week.
In 2021, the event had over 400 high school students attend. Rosalinda Rivas, Apprenticeship director at Moreno Valley College, said she is hoping to attract upwards of 450 students this year.
"The expo offers a great opportunity to share career registered apprenticeship opportunities in the region and highlight the career and technical programs available at Moreno Valley College," Rivas said. "The event has grown each year and we look forward to expanding its impact on the region's workforce base. Apprenticeship careers provide individuals with free tuition, paid work base learning opportunities, and on-the-job mentoring."