TRIO Snags Grant to Further the Trajectory of Students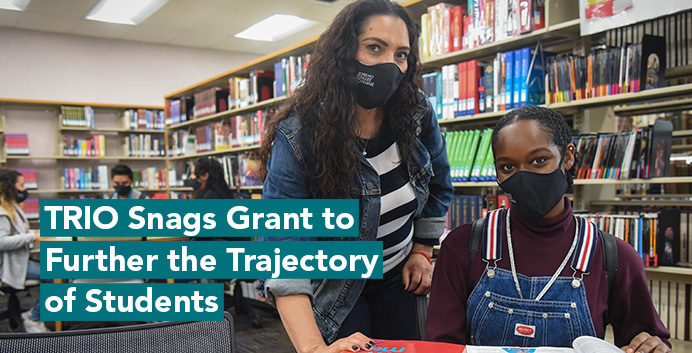 Moreno Valley College's office of TRIO Programs was awarded a Community Impact Grant from Inland SoCal United Way. The $5,000 grant will provide support for TRIO's Make Your Vision Count – College and Career Connections Project.
The Make Your Vision Count – College and Career Connections (MyVC) Project will target local middle school and high school students and seeks to create a multi-generational, college-going culture to change the economic trajectory of individuals from low- to moderate-income communities. The project also seeks to break generational cycles of poverty through education while helping grow and strengthen the local and regional economy through investment in and development of a workforce that is prepared to meet the increasing needs in healthcare, STEAM, logistics, technology/sustainability, public service, and entrepreneurship.
"We are excited for the support and this opportunity to continue to expose students and the community to educational and training opportunities that are available at MVC, the region, and beyond," Micki Grayson, director of TRIO, said. "Our belief is that students can't go if they don't know. There are so many opportunities. We can't just tell them about them. We must connect them to those opportunities, remove barriers, and show them what can be possible. Partnerships like this are directly aligned with MVC's vision and commitment to increasing access and equity."