The MVC Summer Bridge Program is designed to increase students' academic and personal success through a structured environment.
Jump start your academic success
The MVC Summer Bridge is for every student who wants to jump-start their academic success, awareness of college resources and personal factors that contribute to success. Bridge students might form lasting friendships, similar educational goals, interests, and are from the Moreno Valley and Val Verde unified school districts. You might find our program to be the "bridge" you needed to cross over your obstacles to success.
FIrst-Year Experience College Promise
Eligibility and Enrollment
MVC's Summer Bridge is for recent high school graduates entering Moreno Valley College straight from the Moreno Valley and Val Verde unified school districts. Students will take a guidance success class that prepare them for college-level coursework and will begin earning early college credit.
The Summer Bridge starts in June and ends in July. During meeting times, students will take their guidance course, participate in fun activities, and attend an English or math course as determined by the program. Students that complete our summer English or math course save time and money at Moreno Valley College. Joining the First Year Experience/College Promise is easy:
Apply to MVC

for the summer term.
Apply for Financial Aid at

www.fafsa.ed.gov. MVC's school code is 041735.
Complete Orientation and Counseling

Orientation: Available online through

the Assessment Center.
Counseling: Approximately 48 hours after you enroll, you must complete the Student Education Plan online via

WebAdvisor.

Apply for MVC Summer Bridge

(or use application below)

Priority deadline: Monday, March 2
Complete the steps above so you won't miss out on this special program. Check your email for your invitation and confirmation to our program (after April 1). Your next step will be to attend a Student/Parent MVC Summer Bridge Orientation. Space is limited!
Interest Form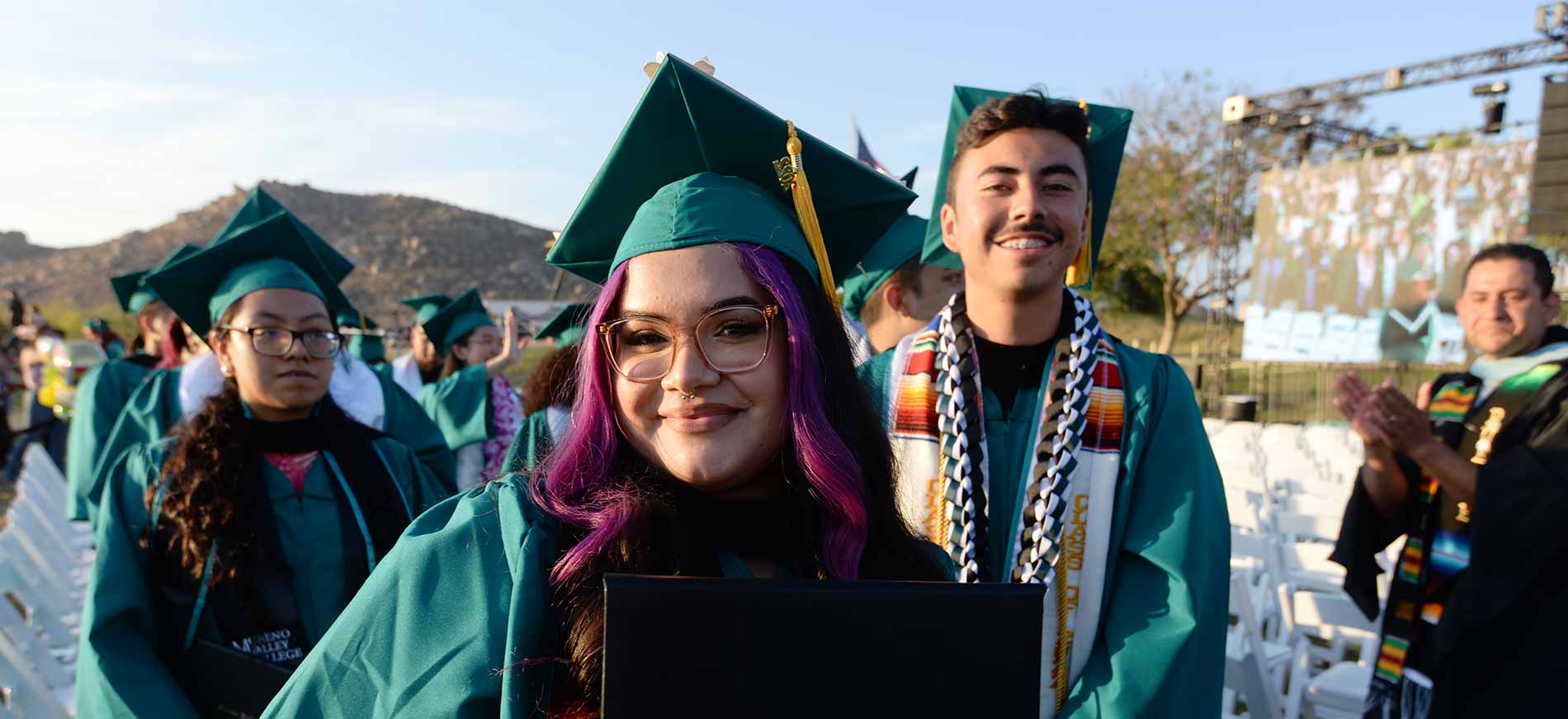 Ready to become a Mountain Lion?