You're required to be vaccinated to come to campus
The safety of our students, employees and community is our top priority. That's why we're requiring anyone who accesses on-campus services and classes to be vaccinated against COVID-19.
Partial vaccination is required prior to registration for in-person (F2F or HYB) classes.
Full vaccination

is required 14 days prior to the start of term OR your first in-person class meeting to attend face-to-face or hybrid classes.
Booster vaccination

is not required.
Proof of Vaccination Booster Shot Calculator Frequent Questions
Why are vaccines being mandated?
Due to the health implications associated with COVID-19, the Riverside Community College District (RCCD) Board of Trustees approved a resolution (No. 02 – 21/22) on August 10, 2021 requiring COVID-19 vaccinations for students, faculty, staff and visitors who will be accessing District facilities or the campuses of Moreno Valley College, Norco College and Riverside City College.
Are you CLEARED4 class?
MVC uses the CLEARED4 web app to track vaccination status and check your health daily. Vaccination status is defined as fully, partially or un-vaccinated. Full vaccination status or an accommodation is required to come to campus or register for in-person (face-to-face/hybrid) classes, with proof submitted through CLEARED4. A variety of factors may affect your ability to access in-person classes or services.
You're fully vaccinated if you've received the single-shot Johnson & Johnson or both shots of the Moderna or Pfizer vaccines, and enough time has passed to build immunity.
All you need to do is provide proof of your vaccination status through CLEARED4. Your vaccination status is retained through the term and all you need to do is complete a daily symptom check when you come to campus.
When coming to campus, complete your daily symptom checker and carry your vaccination status pass. You do not need to complete weekly testing. Masks are not required but can increase your safety.
Boosters are not required to attend classes at MVC. However, booster doses help increase the effectiveness of COVID-19 vaccines and your body's ability to fight off infection. Booster vaccines, which are taken after the primary vaccination series has been completed, are required to attend in-person classes.
Eligibility starts:
2 months after receiving the Johnson & Johnson vaccine (one dose).
5 months after completing the Moderna or Pfizer primary vaccine series (two doses).
Do I have to receive COVID-19 tests?
No, if you have completed your primary vaccination series and do not have an active accommodation, you do not need to test.
Restrictions: You are considered fully vaccinated and only need to bring your CLEARED4 pass and complete your daily symptom checker if coming to campus.
You're partially vaccinated if you haven't completed a primary series vaccination, or enough time hasn't passed since your last dose to build immunity.
Things to know: Registering for in-person classes requires a first dose, with proof uploaded into CLEARED4. Attending class requires you to have received your second dose at least 14 days prior to the start of term, with proof uploaded to CLEARED4.
Restrictions: You must provide proof of full vaccination to access campus. You will be automatically granted a blue pass once 2 weeks have passed since your final vaccination dose. Carry your vaccination pass.
Medical and disability accommodations can be sought by completing the requisite forms.
Your tasks: Complete an accommodation request and any follow-up requirements. With an accommodation, you must take a weekly COVID-19 test with a negative result and upload those results in CLEARED4 in order to continue to access campus. You may update your status to fully or partially vaccinated at any time.
Being unvaccinated means you have not received any COVID-19 vaccinations. This includes students who do not qualify for or do not wish to pursue a medical or religious accommodation, or who do not wish to be vaccinated.
You are encourged and welcome to enroll in online classes and enjoy the multitude of online services available to you. Do note that you will be unable to register for any face-to-face or hybrid classes and you may not enter classrooms or buildings, or access on-campus services, unless you receive an accommodation or complete vaccination requirements. You may update your vaccination status or pursue an accommodation at any time.
About CLEARED4 Passes
Students who wish to attend on-campus classes or access on-campus services must provide proof of full vaccinationby the start of each term through the CLEARED4 web app. You will receive a unique link to access CLEARED4 in your
student email
.
Vaccination passes, provided by CLEARED4, are color coded virtual cards with QR codes. Your pass can be displayed on your phone or printed out.
On-site access with anything other than a blue pass is not accepted. COVID-19 testing services are open to all students, community members and employees regardless of vaccination status.
Blue Pass:

Blue passes grant unrestricted access to on-site instruction and services. Fully vaccinated students receive a blue pass to show at campus check-in areas. Students who have received accommodations (medical or religious) and have a negative COVID-19 test on file for that week also receive a blue pass.
Green Pass:

This color pass is no longer used and is not accepted as valid for on-campus access. Formerly, this pass was for partially vaccinated and/or exempt students.
Teal Pass:

Teal passes do NOT allow access to campus. You may have a teal pass if you are: a student with accommodations who has not yet tested that week, a partially vaccinated student, or an unvaccinated student who has not reported any symptoms.
Orange Pass:

Students who report some symptoms during the daily symptom check will receive an orange pass. Do not come to campus except to use COVID-19 testing services. Follow COVID-19 quarantine, contact tracing and testing protocols to regain your pass.
Red Pass:

Students who report strong symptoms receive a red pass. Do not come to campus except to use COVID-19 testing services when symptoms stop. Follow COVID-19 quarantine, contact tracing and testing protocols to regain your pass.
One of these options MUST be completed by the start of each term to avoid being dropped from all in-person classes.
To submit your proof of vaccination via CLEARED4, you may:
Option 1: Upload a photo or scanned copy of a completed vaccination card for either Johnson & Johnson, Moderna or Pfizer vaccinations.
Option 2: Connect your health data through a link from CLEARED4 to your Electronic Health Record (EHR) provided by your insurance or health care provider, or to the location where you got your COVID-19 vaccination (such as Walgreens, RiteAid, CVS Pharmacy, Walmart, etc.).
Complete your symptom self-assessment daily.

If you have any COVID-19 symptoms, make sure you stay home. If you are clear, you may proceed to class or access services if you have your blue pass available.
Show your pass when entering classrooms and buildings.

Bring your pass with you (on your phone or printed out for the day) and show your pass as you enter classrooms and buildings.
Get help at a CLEARED4 Support Station.

Available at campus entrances, you can get help with CLEARED4 or ask staff members to print out your pass for you at a support station by the Welcome Center building.
We take campus safety seriously. The vaccine mandate means students must complete these tasks on time in order to access on-campus services and in-person classes without interruption. Tuition for administratively dropped classes will be refunded where possible. Online classes will not be affected.
If you fail to submit proof of receiving vaccination on time through CLEARED4, you will be dropped from all classes that include in-person interactions.
If you are exempt and fail to provide proof of a negative COVID-19 test on time, you may be asked to leave your class in order to secure a negative test. Repeat offenses may affect your grade or result in you being dropped.
FAQ: About Required Vaccinations
While we believe that the online classes offered will serve most unvaccinated students, we recognize that there are some students with documented medical conditions, disabilities, and religious beliefs who may need to request accommodation from the vaccine mandate. You must be tested weekly if you have an approved accommodation and upload a negative test in CLEARED4.
Unvaccinated students may not enroll in face-to-face or hybrid courses. They may enroll in any online courses.
Enrollment in face-to-face and hybrid classes is restricted to students who have fulfilled the vaccination requirements, or are on track to fulfill them by start of term. If you do not receive your final vaccination dose and reach full vaccination status by start of term, you will be dropped from any face-to-face and hybrid classes.
Online classes are unaffected by vaccination requirements.
Automatic drops may affect your financial aid status. If you know you will not be seeking approval to come to campus, enroll in online classes now.
Students must be fully vaccinated or exempt with a negative test to attend face to face or hybrid classes. Vaccination requirements will be satisfied by the Pfizer (two doses), Moderna (two doses), and Johnson & Johnson (one dose) vaccines.
Staff and instructors will check vaccination passes any time students enter buildings or classrooms.
FAQ: About Class Schedule Changes
Enrollment in online classes is not automatic. If you are dropped, you must enroll in online courses yourself. If you do not want to be vaccinated, may enroll in online-only classes. If you are partially vaccianted and you do not submit proof of full vaccination (if you do not have a valid/approved medical accommodation) before the start of term, you will be dropped from all classes requiring in-person meetings. Unvaccinated students may also only access online student support services.
Deans of Instruction and faculty are adding additional online classes to the class schedules, but not all face-to-face classes will be available online. Be sure to waitlist on classes that you need.
No, not all classes that are scheduled to be in-person or have an in-person meeting will be available in an online format. While the Deans of Instruction are continually adding new online courses, not all classes can be converted to an online format.
Students in need of assistance changing classes should contact their engagement center, Counseling Services or meet with your educational advisor. Help is offered in-person and online.
Each class has its own deadlines to add or drop. Please check the class information available on EduNav. Semesters typically allow enrollment up to 2 weeks into term, though many classes will require an add code from the instructor at that point.
Dropping classes can affect students' academic standing and impact financial aid eligibility. If you are unsure about dropping a class, speak with a counselor or the financial aid office.
FAQ: About Student Resources and Access
The Library offers curbside pickup. No, unvaccinated students are not able to use a computer lab on campus.
The Library offers laptop loans to students. You may request a semester-long laptop or device loan to ensure you can complete your online class work. Be aware that failure to return laptops on time results may result in fines.
Yes, the MVC Learning Center continues to offer online and in-person services. You will have academic support, tutoring, writing and reading, math and supplemental instruction help even if you are enrolled in only online classes. If you are taking in-person classes, the Learning Center will be open for service starting the second week of the semester.
The Bookstore will ship your orders to your preferred address. Place your textbook order online and have them shipped to your home.
All cars must display a permit during spring, summer and fall terms, regardless of the cost of parking. Spring 2022 parking cost is free but will require a virtual permit (purchased online). Students simply register their vehicle's license plate to be granted a virtual permit. You may register up to 2 vehicles. Order your virtual permit through MyPortal or WebAdvisor.
As long as you have paid your transportation and student services fees, you may continue to receive associated benefits like free rides on RTA buses using your mobile Go-Pass.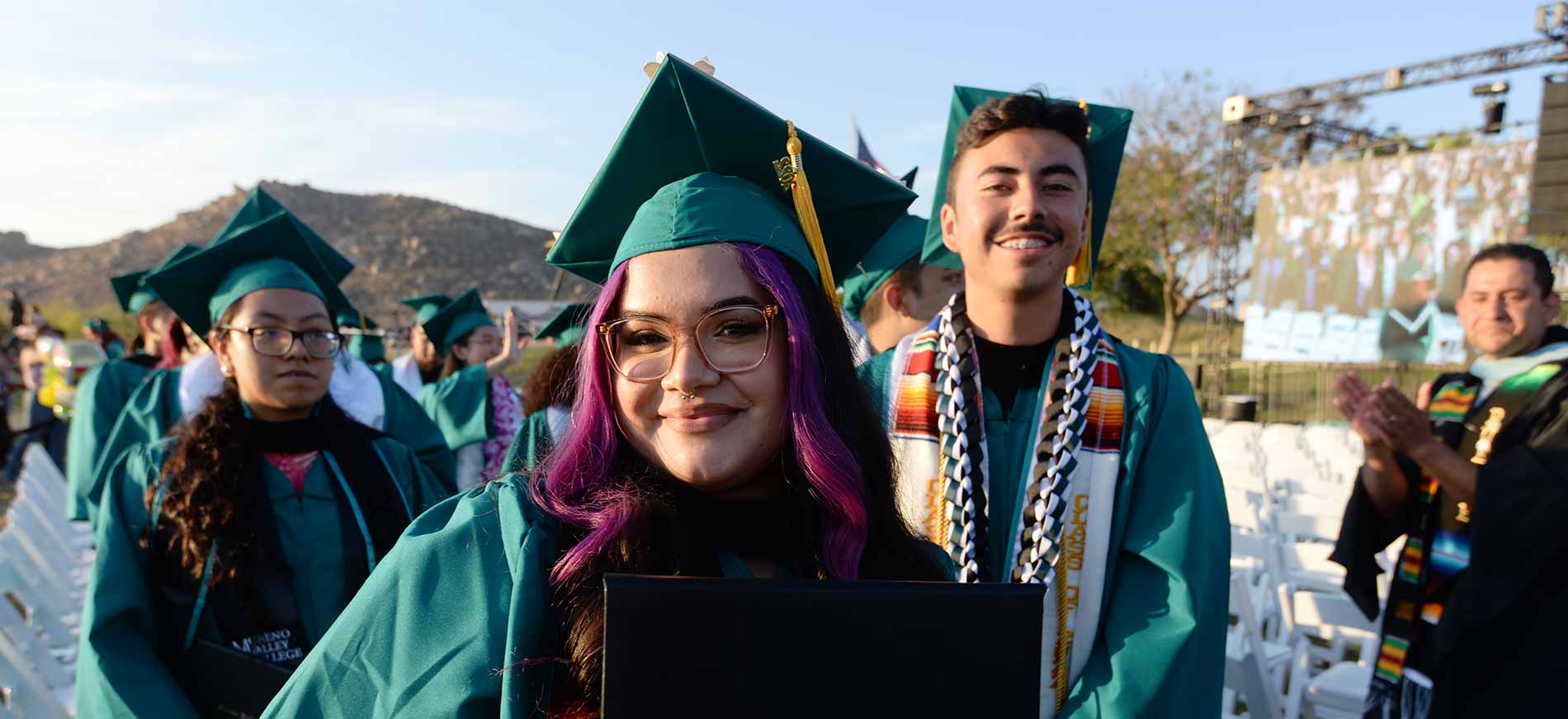 Ready to become a Mountain Lion?