You're required to be vaccinated to come to campus
The safety of our students, employees and community is our top priority. That's why we're requiring anyone who accesses on-campus services and classes to be vaccinated against COVID-19.
Submit Your Status Booster Vaccine Calculator
Why are vaccines being mandated?
Due to worsening conditions associated with COVID-19, the Riverside Community College District (RCCD) Board of Trustees approved a resolution (No. 02 – 21/22) on August 10, 2021 requiring COVID-19 vaccinations for students, faculty, staff and visitors who will be accessing District facilities or the campuses of Moreno Valley College, Norco College and Riverside City College. The resolution was modified on March 15, 2022 (see addendum).
Submit Your Vaccination Status
Employees must submit proof of vaccination status through CLEARED4 or submit an accommodation or exemption request.
Employees receive an email that provides instructions on how to submit proof of vaccination through CLEARED4. CLEARED4 is a company that processes and secures vaccination, testing, and symptoms checker data of all individuals accessing RCCD locations and facilities. The CLEARED4 database is designed to protect individual personal medical information and allow only the District's Human Resources and Employee Relations (HRER) and Risk Management personnel to access the information when necessary.
Your link to access CLEARED4 will be unique to you – do not share it.
Proof Option 1:

Upload a photo or scanned copy of a completed vaccination card for either Johnson & Johnson, Moderna or Pfizer vaccinations.
Proof Option 2:

Connect your health data through a link from CLEARED4 to your Electronic Health Record (EHR) provided by your insurance or health care provider.
Employees who have a medical condition or a sincerely held religious belief, observance or practice that would restrict or prevent the employee from being vaccinated may apply for an accommodation or exemption from the vaccination mandate. To assist in managing the District's COVID-19 related accommodation requests, the District has hired a third-party consulting firm, Shaw HR Consulting. If you would like to request to be exempted from this vaccine mandate, please click on the following link and complete the form.
Please be advised that making a vaccine exemption request is not a guarantee of approval. Once the form is completed, Shaw HR Consulting will contact you regarding the next steps in the process. Please note, if a vaccine exemption request is approved, RCCD will then explore if there are reasonable accommodations that can be implemented to support you to perform your job safely and fully.
Employees who have not submitted proof of vaccination or requested an accommodation or exemption may be subject to disciplinary procedures until proof of vaccination has been received by the District through CLEARED4, or a request for accommodation or exemption has been submitted to HRER.
How does this affect students?
Instructors will be provided a class roster prior to the first day of classes that will list the enrolled students who have submitted proof of full or partial vaccination. If a student has not provided proof of vaccination, they will not be on the class rosters, and should be referred to the CLEARED4 support station in the Welcome Center. Students and employees will also be provided with a "blue pass" from CLEARED4 indicating that they are approved for classes and services on-site. Students that have not provided proof of full vaccination or who have not received a medical or religious accommodation with a negative test on file will not be cleared to attend in-person or hybrid classes. Since rapid PCR testing is available on campus, with results ready in as little as 30 minutes, students may test before class if needed.
How does this affect visitors and vendors?
Anyone who wants to work on-site at any college or district property, or visit any college facility, event or venue will be required to provide proof of vaccination and that they are free of COVID-19 symptoms using the CLEARED4 link for visitors prior to arriving at District or college facilities or property.
Frequently Asked Questions
Masks are no longer required to be worn indoors, except in the case of temporary requirements in response to rises in COVID-19 cases. Students, employees and visitors may choose to wear face masks.
YES! Complete the COVID-19 symptom self-check each day before arriving to a District location. You should be using the self-assessment in CLEARED4.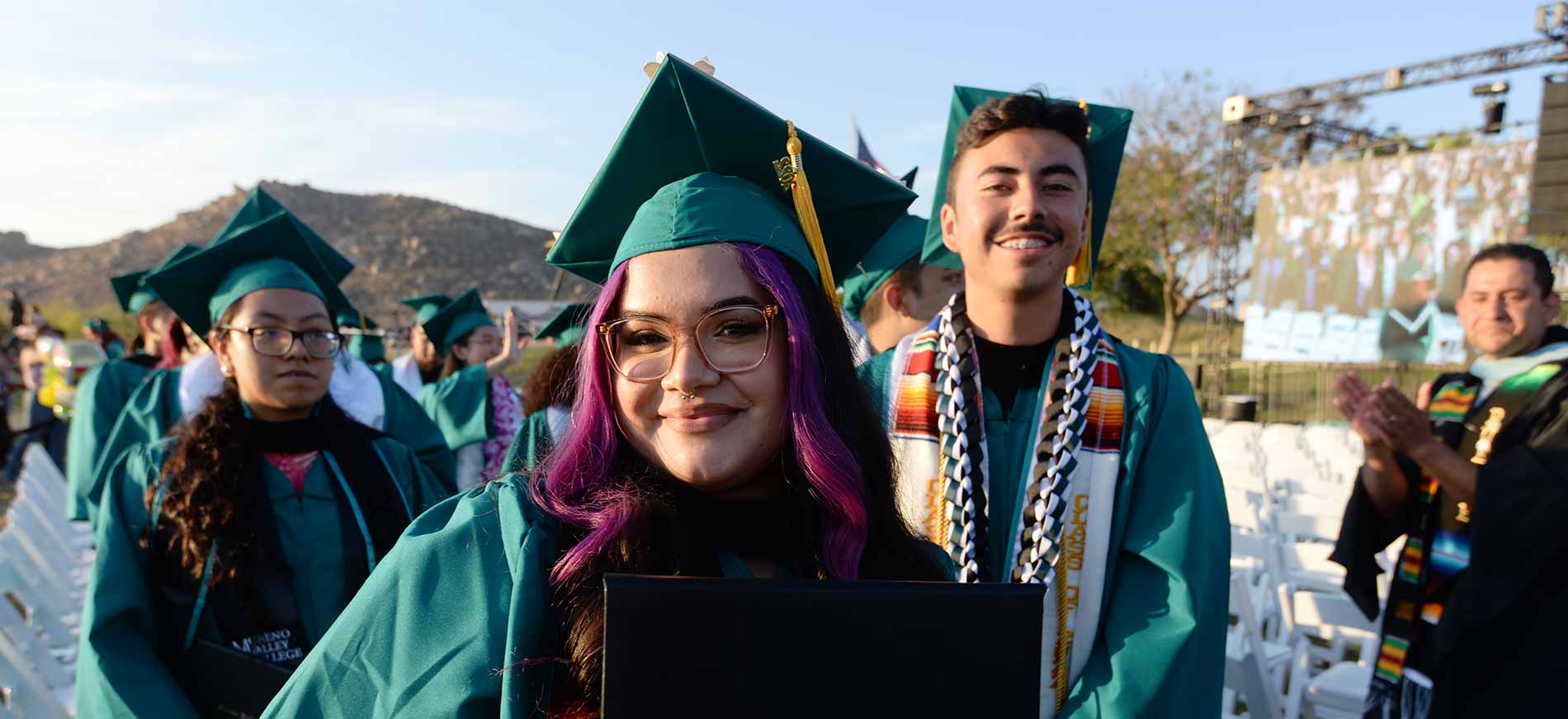 Ready to become a Mountain Lion?